We are greater together
We all need to do our bit to stop coronavirus in Greater Manchester.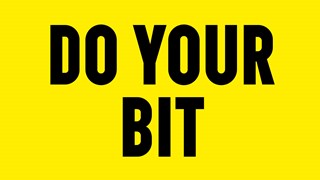 That means:
limiting contact with other people,
keeping a safe distance from others
covering your face when indoors in public places
regularly washing your hands.
If you are feeling unwell (opens in a new tab):
stay at home and immediately get a test.
if you are contacted by NHS Test and Trace and told you have been close to someone with the virus, follow the instructions and self-isolate at home.
Restrictions
There are different restrictions in place in different areas of Greater Manchester. Below are the restrictions for the 10 boroughs.
Stockport and Wigan
Don't meet in groups of more than six people.
Bolton
Don't meet with anybody indoors or outdoors that isn't in your household.
Oldham
Don't socialise with anyone that isn't in your household
Bury, Manchester, Salford, Rochdale, Trafford & Tameside
Don't meet people you do not live with inside a private home or garden
Don't socialise with people you do not live with in other indoor public venues such as pubs, restaurants or cafes.
Don't socialise in outside public spaces in groups of more than six people.
More information
It's important to keep two metres apart wherever possible and if it is not, reduce the risks by taking steps such as covering your face and mouth.
You need to cover your mouth and nose with a covering such as a mask, scarf or bandana at all times when indoors in public places.
If you have any of the main symptoms of coronavirus (Covid-19), get a test as soon as possible. Stay at home until you get the result.
If you have symptoms you can get a test to check if you have coronavirus. You can either go to a test site near you or do a home test.
If you have or might have coronavirus you need to not leave your home. This helps to stop the virus spreading to other people.
We know it is not always easy to self-isolate. Support is available in Greater Manchester.
It is important to keep yourself and everyone safe when you are outside the home by thinking about how and when you travel and following safety guidance.
If you are self-isolating because of coronavirus, there are things you can do to reduce the chances of spreading any infection to the people you live with.
We know things may be difficult at the moment. If you find yourself feeling anxious, stressed or overwhelmed, there's support out there for you.
Your health is important. But being healthier isn't just about "doing the right thing" – it's about making changes to fit your life and make you feel good.
In your area
Local plans are in place to stop coronavirus, deal with outbreaks, and help everyone to stay safe and well while doing so.
Near you
Manchester (opens in a new tab)
Stockport (opens in a new tab)
Outside Greater Manchester (opens in a new tab)