UKSPF FAQs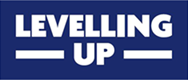 Date page last updated: 27 June 2022

If you cannot find an answer to your question either on this FAQ page or in the UKSPF links below, please email ukspf@greatermanchester-ca.gov.uk and we will endeavour to respond as soon as possible.
General questions
Where / how should I submit details of my project / organisation?
GMCA has divided the activity required by UK Government in order to access Greater Manchester's UKSPF allocation into two main phases: Investment Plan Development and Submission and Implementation Plan Development (please see the main UKSPF page for more details of the timeline for the two main phases of activity for UKSPF in Greater Manchester).
We are not currently looking to identify projects for funding during the Investment Plan Development and Submission phase.

Subject to approval from UK Government of the two high-level Investment Plans (for the core UKSPF and the Multiply adult numeracy programme), we will be looking to conduct wider engagement activity with our partners and stakeholders in late Summer / Autumn 2022 as we work to develop detailed Implementation Plans for both the core UKSPF and the Multiply programme.

These plans will set out – among other things – the funding available against agreed interventions, the associated required outputs and outcomes, and the routes to market – including the process for the submission of any project information.

All Implementation Plan Development engagement events and activity (for both the core UKSPF and Multiply) will be publicised via this webpage and through GMCA's mailing list for UKSPF. If you would like to be added to this mailing list for any future updates please email ukspf@greatermanchester-ca.gov.uk