Police + Fire
Children's A&E doctor to join Greater Manchester's violence reduction team
A children's A&E doctor has joined Greater Manchester's multi-million pound Violence Reduction Unit (VRU) to help drive down serious violent crime in the city-region.
Dr Rachel Jenner, a consultant in emergency medicine at Royal Manchester Children's Hospital, will share her experiences of working on the frontline helping people who have been seriously injured as a result of knife-crime or serious violence to help inform solutions to the issue.
She will also bring together other medical and healthcare professionals and services to assess how the health sector and its data can support early interventions to tackling serious violence. 
The announcement comes after the launch of Greater Manchester's Serious Violence Action Plan last week, which outlines a bold and ambitious approach to tackling violence based on the public health model and putting communities at its heart.
It was also revealed as the plan was launched, that admissions to Greater Manchester hospitals for people of all ages with knife-related injuries decreased by 16% between April 2018 and March 2020.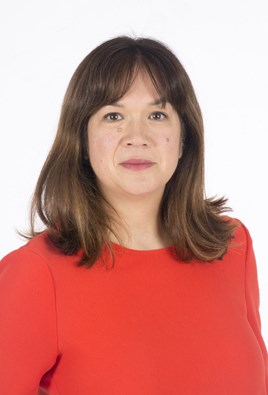 Dr Jenner said: "Having worked for over 20 years in emergency departments dealing with victims of violence, I'm excited about the opportunity to use the insight and experience I have to participate in the ongoing collaborative work to reduce violence in Greater Manchester.
"When you see a 14-year-old who has been stabbed multiple times, it makes you realise that you want to do something about it. Doctors can treat people and help them recover, but often we feel paralysed because we can't do something to stop the violence from happening. We have expertise in managing the trauma and injuries but we need to work with our communities and other professionals to address the causes by sharing experiences and crossing organisational boundaries."
The Greater Manchester VRU, set up in October 2019, works closely with academics, health and education professionals and community leaders, to provide insight into the problem of violence in our city-region and to work with communities to provide solutions.
It has so far received a total of £14.67m through the Home Office Serious Violence Fund, which also provides 'surge funding' to increase the police response to violent crime.
Later in the year, a £500,000 community-led pilot will be rolled out in six Greater Manchester districts to allow residents and VSCE organisations to develop their own approaches and solutions to the issue.
Deputy Mayor for Policing, Crime, Criminal Justice and Fire, Bev Hughes, said: "I am pleased to welcome Rachel to the VRU to support the ground-breaking work that the team are doing to tackle the complex issue of serious violence, which blights the lives of victims, families and communities.
"Hospitals hold a huge amount of information and could provide rich insight into the issues we are trying to tackle and inform operational responses to those issues, so it is crucial that we are able to share that data.
"We want to stop violence from happening in the first place, but for those people that are already involved in violence we want to stop that from escalating and to reduce the harm it causes."
For further information about the VRU follow @GM_VRU on Twitter.
---
Article Published: 08/07/2020 12:54 PM