Digital
Greater Manchester Combined Authority and partners crowned winners at Innovation Awards
Greater Manchester's Early Years Integrated Solution wins second award in 12 months
Win demonstrates region-wide collaboration in action 
Information governance and digital transformation celebrated at iNetwork Innovation Awards
Greater Manchester Combined Authority (GMCA) and partners crowned winners at this year's iNetwork Innovation Awards.
The annual Innovation Awards are seen as a fantastic opportunity to celebrate, learn, and share innovation across the local public sector, and its partner organisations and on Thursday 19th May 2022, at a prestigious awards ceremony at The Lowry Hotel, Salford, Greater Manchester Combined Authority celebrated another win.
The win came in the shape of Greater Manchester's Early Years Integrated Solution, taking home the Effective Information Sharing and Security award. The award recognises the collaboration between GMCA's Digital and Information Governance teams and demonstrates the value of privacy by design, which was built into the solution from the start.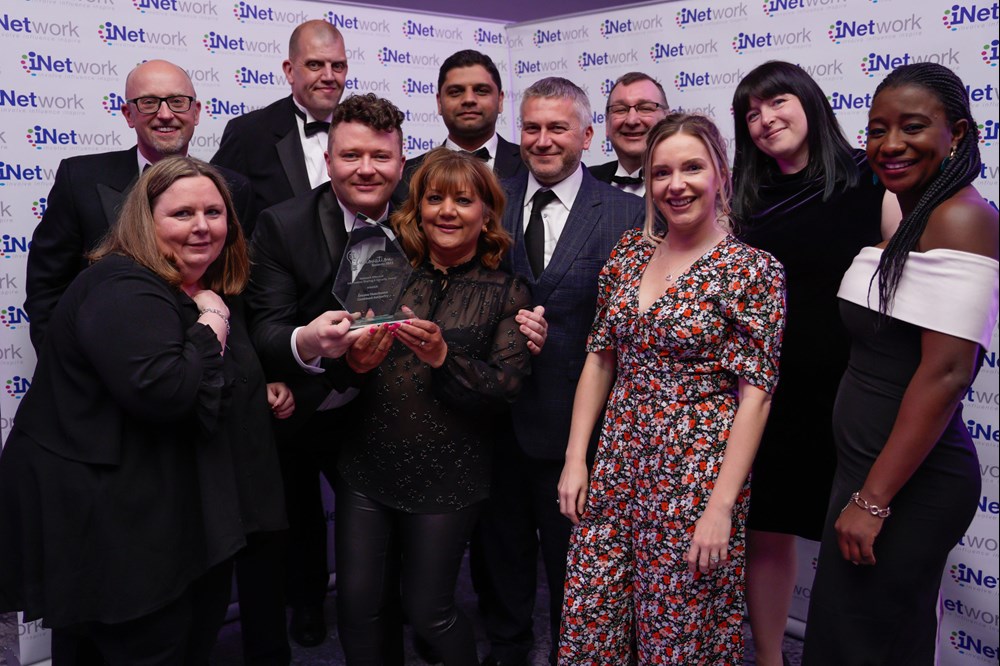 The solution has been developed in collaboration with colleagues from the Greater Manchester local authorities and community health providers in early years services. The solution transforms current paper-based processes and bridges public sector organisations and local authority boundaries to improve the sharing of data and delivery of early years services across Greater Manchester. 
This Effective Information Sharing and Security award was open to any iNetwork member to recognise excellence in Information Governance and/or Cyber Security. Entries needed to demonstrate how they facilitate secure storage, sharing, or use of sensitive information to deliver more efficient and effective services for users whilst ensuring that personal information is protected.
Chris McLoughlin OBE, Director of Children's Services, Stockport MBC and GM Lead Director, Early Years and School Readiness said "The Early Years Integrated Solution is a fantastic example of both effective collaboration and digital innovation to support a region wide ambition to give our children the best start in life, an ambition we must not underestimate. This solution is one way digital is being used to help us achieve those ambitions." 
Find out how the Early Years Integrated solution is helping to give children in Greater Manchester, the best start in life. View the full list of winners in the 2021 iNetwork Innovation Awards
---
Article Published: 24/05/2022 12:17 PM