Police + Fire
Greater Manchester fraud victims' service shortlisted for national award
AHEAD of international Fraud Awareness Week, Greater Manchester is celebrating its anti-fraud service being shortlisted for a national award.
Greater Manchester Police's Cyber and Economic Crime Awareness Service (CECAS) has helped more than 2,000 victims of fraud since it was launched in 2017.
The service mainly supports vulnerable adults and older people, and makes tackling economic harm a priority, with the aim of safeguarding people with high-risk needs.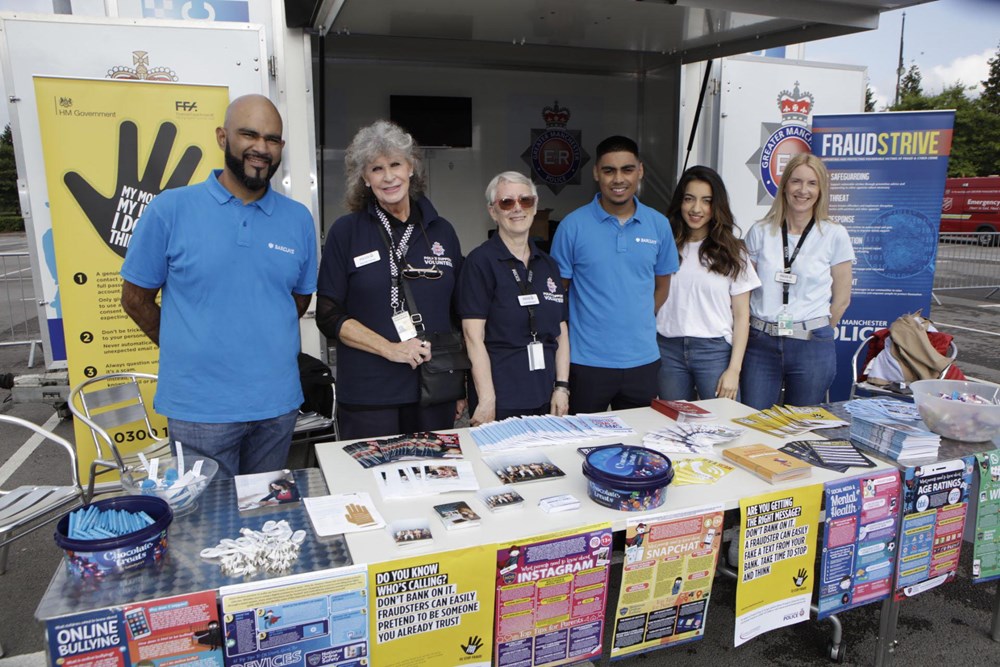 Members of CECAS support vulnerable adults, working with them to put steps in place to prevent them from becoming victims of cyber-crime. The team also helps to prevent victimisation of further crimes while offering an enhanced level of victim care, including volunteer visits and working to understand the root causes of those who feel lonely and isolated.
As well as engaging with more than 2,000 victims and providing over 1,500 people with crime prevention advice and materials, the service has identified around £887,000 falsely obtained by fraudsters, which victims should be able to claim back.
To help reach older victims the 'Senior Scambusters' volunteers group was created – meaning that 15 volunteers are now out and about across the city-region engaging with our older residents in a bid to keep them safe.
The Senior Scambusters are aged 65 and over, and were recruited for their knowledge and life skills, and now work closely with victims via a number of channels, including public events to raise awareness of online fraud and giving tips how not to become a victim.
All of the positive and proactive work carried out by the CECAS has resulted in its team members being nominated and shortlisted for an award at this year's National Tackling Economic Crime Awards – recognising its 'outstanding customer service initiative'.
Deputy Mayor for Policing and Crime, Bev Hughes said: "Online fraud and cyber-crime are an increasing threat in Greater Manchester, as it is right across the UK, and it is great to see the Cyber and Economic Crime Awareness Service working so proactively raising awareness of this kind of crime and protecting our more vulnerable people.
"I am really pleased that the Cyber and Economic Crime Awareness Service has been nominated and shortlisted for an award to recognise its efforts at the National Tackling Economic Crime Awards. I wish the team the very best of luck and look forward to hearing how they get on."
The awards ceremony is set to take place on December 9 in London, attended by some members of the CECAS.
 
CECAS Manager Graham Atherton commented: "With 70 per cent of fraud being preventable with suitable protect advice, taking into account with as a victim of fraud you are more likely to be repeat targeted, the team provide an absolutely essential service in supporting our victims of fraud within Greater Manchester.

"It is not an overstatement to say that the team has had a major impact on the lives of some of our most vulnerable victims. I am extremely pleased of their efforts and the impact they have made in this time of austerity and proud that their hard work and dedication is being recognised nationally."
If you wish to find out more about cyber-crime and how to stay safe online please visit: https://www.gmp.police.uk/advice/advice-and-information/fa/fraud/online-fraud2/
Follow activity during International Fraud Awareness Week on social media #fraudweek
---
Article Published: 15/11/2019 09:16 AM