Resilience
Greater Manchester Resilience Unit hosts Central Asian cities to discuss disaster risk management
The Greater Manchester Resilience Unit (GMRU) met with Central Asian city representatives last week to discuss disaster risk management and preparedness as part of the United Nations' Making Cities Resilient 2030 programme.
Organised by the UN Office for Disaster Risk Reduction (UNDRR), the purpose of the visit was to share knowledge and foster joint learning to enhance our cities' capability to provide an effective, multi-agency response to emergency incidents that may have a significant impact on our communities.
The GMRU shared lessons learned from the handling of severe winter weather, floods and other emergencies such as the Manchester Arena bombing. There were conversations around risk assessment and the importance of maintaining relationships between local partners, emergency services, and voluntary groups.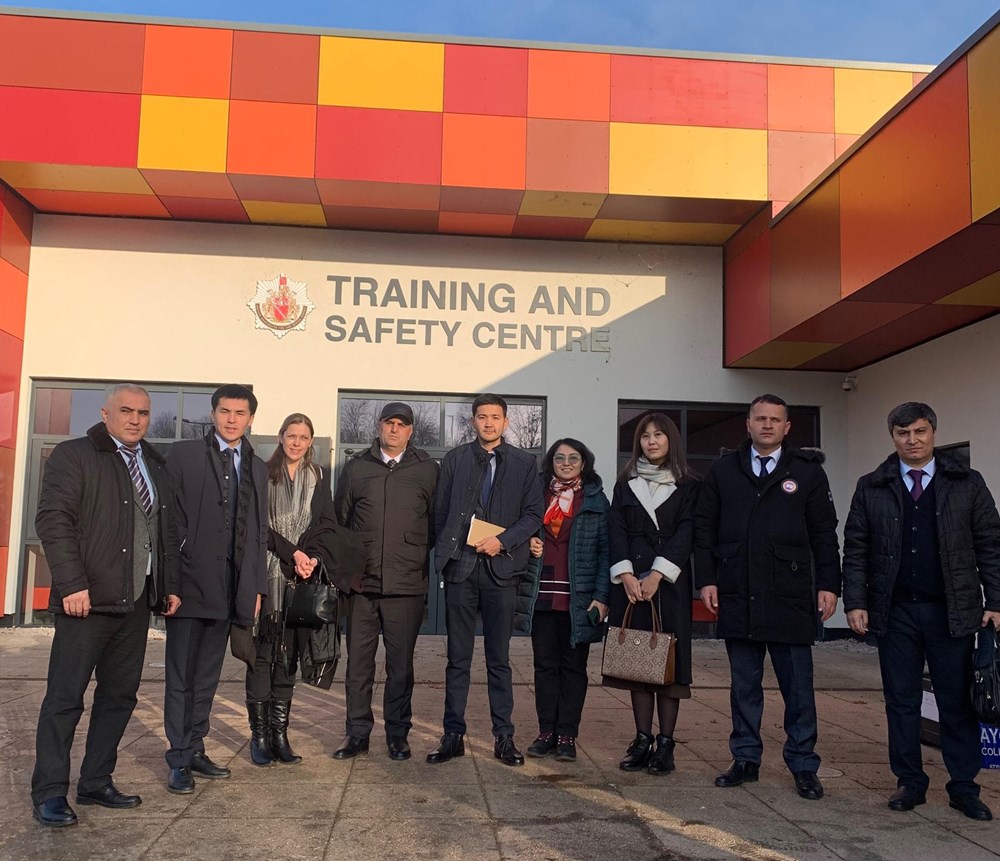 During the visit, a particular focus was placed on climate change and severe weather risks. The officials from Kazakhstan and Tajikistan heard how the UK's meteorological service is coordinating with emergency responders to better plan and prepare for climate-related events.
Greater Manchester's resilience-building activities were also showcased. Central Asian city representatives toured Mayfield Park, the first urban park to be created in Greater Manchester in 100 years, and West Gorton Community Park to see how nature-based solutions can help to protect residents from flooding.
The officials were also welcomed to Greater Manchester Fire and Rescue Service's Training and Safety Centre in Bury. They were shown around the state-of-the-art facilities and explained how the service uses them to train and develop staff.
Dr Kathy Oldham, Greater Manchester's Chief Resilience Officer, said: "The opportunity to share knowledge between cities is vitally important.
"Many of the challenges we face are global in nature, affecting many cities simultaneously, and by working together we can understand how to prepare for future issues and how to find effective solutions." 
The GMRU holds the secretarial responsibility for the Greater Manchester Resilience Forum (GMRF). The GMRF is a partnership of agencies across Greater Manchester including the emergency services with responsibility for coordinating and overseeing emergency planning.
The Greater Manchester Resilience Strategy 2020-2030 builds on nearly two decades of multi-agency work and outlines our plan and response to civil risks and emergencies.
---
Article Published: 22/12/2022 09:56 AM