Work and Skills
Greater Manchester reveals plans to secure skills and employment training during COVID-19 crisis
AMBITIOUS plans designed to maintain adult education, skills and employment programmes worth £200m across Greater Manchester during the ongoing coronavirus outbreak have been approved.
Greater Manchester Combined Authority (GMCA) has confirmed the arrangements to provide financial certainty for local authorities, colleges, training providers and employment support partners. Those organisations can now continue to deliver vital skills and employment programmes to residents, supporting community resilience across Greater Manchester's 10 districts.
The agreement covers almost 100 contracts and funding agreements, collectively worth over £200 million in education, training and employment support. Programmes range from devolved activity, such as the Adult Education Budget (AEB) and GM Working Well, to smaller-scale activity and pilots programmes funded entirely or in part by the GMCA.
Mayor of Greater Manchester, Andy Burnham, said: "These are unprecedented times, but so much important work is carrying on to help communities across Greater Manchester cope with this outbreak and prepare for the future. By joining up our approach to skills, employment and wellbeing, we can provide financial security to our colleges and providers and help them to address the challenges we're facing. This is going to be vital to supporting our most vulnerable residents, now and in the weeks and months to come."
Funding for these projects comes from a range of sources, including devolved funding, government grants or budget allocations, and European Social Funds (ESF) or associated match funding through the GMCA as an ESF co-financing organisation.
Greater Manchester's devolved Adult Education Budget (AEB), worth £92 million per year, provides essential education and skills provision for over 70,000 residents each year. The GMCA will pay 100% of agreed AEB allocations for grant-funded providers. Additionally, it will make payments to providers with procured AEB contracts until the end of June in the first instance, but with an intention to provide a level of financial certainty for the remainder of this academic year subject to any further Government guidance.
The move will enable providers and their supply chains to adapt to the current landscape and deliver crucial skills training to Greater Manchester residents. Providers have also been given extra flexibility to respond to new skills demands arising from the pandemic, as people look to retrain or upskill in new areas.
Cllr Sean Fielding, GMCA Lead for Education, Skills, Work and Apprenticeships, said: "I am very pleased that an approach to supporting our work and skills providers in terms of financial stability has been agreed."
"As always, our city-region is pulling together in difficult times. Our colleges, training providers, employment support partners and local authorities have responded quickly to the unfolding situation and many have already done an incredible job of adapting their ways of working to maintain services and support the most vulnerable, and we can't thank them enough for that commitment."
Greater Manchester's Working Well (Work and Health) Programme has also been provided with additional financial stability so it can keep supporting long-term unemployed residents during the pandemic. The programme is commissioned by GMCA and aims to support people, many with long-standing physical or mental health conditions and/or disabilities, into sustainable employment. The ongoing programme has already supported 22,000 Greater Manchester residents since its inception in 2014.
After social distancing measures were introduced, the programme swiftly moved to adapt its delivery, and the team have embraced digital technology to continue courses. Virtual classrooms have been set up and programme workers have moved to support participants via phone call, text, social media and through their website at www.inworkgm.co.uk.
In the first two weeks of the team working from home, 20,000 telephone calls took place with the main purpose of supporting the welfare of the participants.
Joanne Roney OBE, Chief Executive of Manchester City Council, said: "As ever, the efforts of the Working Well work and health programme team have proved an invaluable of our city-region's response to the coronavirus outbreak. Their close work with our local authorities and public services has helped the wider Greater Manchester approach remain connected and responsive during this challenging time."
The funding arrangements agreed by the GMCA will be in place for 12 months, and the situation will be reviewed on a quarterly basis.
European Social Fund
This project receives funding from the European Social Fund as part of the 2014-2020 European Structural and Investment Funds Growth Programme in England.
The Department for Work and Pensions (and in London the intermediate body Greater London Authority) is the Managing Authority for the England European Social Fund programme.
Established by the European Union, the European Social Fund helps local areas stimulate their economic development by investing in projects which will support skills development, employment and job creation, social inclusion and local community regenerations.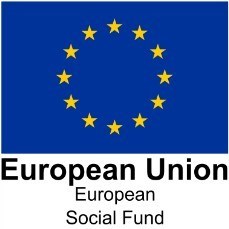 ---
Article Published: 17/04/2020 12:48 PM