Work and Skills
Greater Manchester's young people begin to meet their future
Young people have started the journey to meet their future at Greater Manchester's first ever work shadowing safari at Hays Recruitment in Manchester.
Last week (12 June) students from Stretford High School joined colleagues at the recruitment agency for a day of learning about the workplace, employment and the skills they need to get on in life.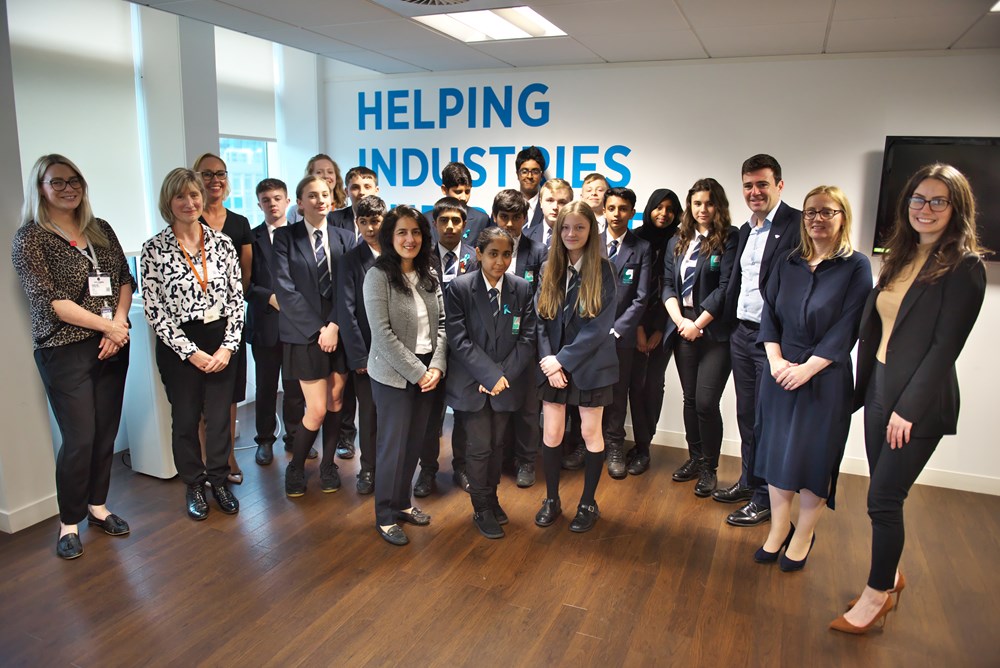 Workplace safaris are an opportunity for businesses to open their doors to young people in a structured way that shines a light on what goes on behind the scenes. Meeting role models in different business settings is a fantastic way for young people to imagine their future.
Since the launch of Meet Your Future in April more than 50 organisations have committed to offering work shadowing opportunities to young people across Greater Manchester, giving them an insight into the world of work.
Mayor of Greater Manchester, Andy Burnham said: "Giving young people across Greater Manchester the chance to see modern workplaces in our city centre is an important way of raising confidence and hope about their future.
"Meet Your Future is key in bridging the gap between the workplace dream and reality. It's fantastic that Hays Recruitment have supported our first ever safari and demonstrated to our young people that there are plenty of opportunities out there that they can achieve if they have passion and determination."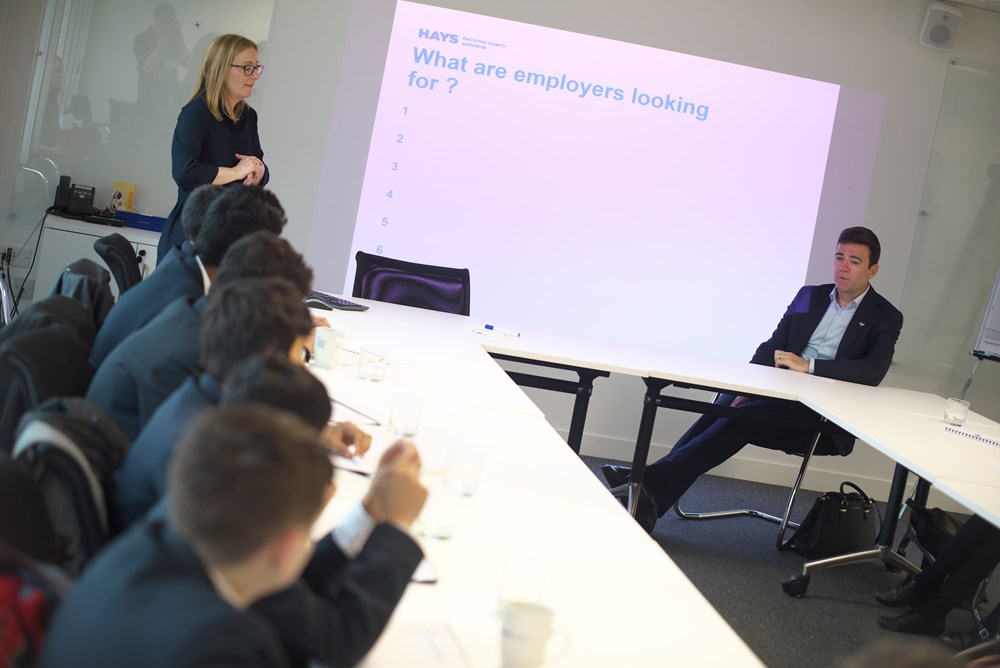 Newly appointed Chief Bridge GM and Meet Your Future Ambassador Robina Shah said: "I'm thrilled and humbled to lead this innovative and exciting project as Chief Ambassador. This flagship initiative, like team High Sheriff, will open doors to the world of work and enable young people to make informed choices about their future.
"The work taking place over the next 18 months will significantly open young people's eyes to the vast amount of opportunities here in the city-region. I'm excited to continue working with Greater Manchester Combined Authority (GMCA), team High Sheriff Ambassadors, businesses, schools and colleges across the city-region."
Meet Your Future, in partnership with The Careers & Enterprise Company and BridgeGM, aims to give young people workplace shadowing opportunities showcasing the amazing breadth of careers across Greater Manchester.
Director at Hays Recruitment, Tessa Hollingworth said: "As Manchester's largest multi-sector recruitment agency we are pleased to host students from Stretford High School and educate them about the world of work. We're looking forward to continuing to work with the GMCA and the Mayor to welcome more young people in to the workplace."
Over 1,000 young people across Greater Manchester will be involved with Meet Your Future in the coming months. Find out more by visiting Bridge GM's website.
---
Article Published: 21/06/2019 10:10 AM