SkillsBootcamps Work and Skills
Learning at Work Week 2023: Ground-breaking training schemes help to create the future of GM
A number of innovative training programmes are helping thousands of people to progress their careers and support the future of Greater Manchester's growing workforce.
Training schemes such as Skills for Growth, Skills Bootcamps and Multiply have been designed to support people living or working in Greater Manchester to upskill and progress their careers. A raft of free training courses are also available to help people boost their careers, funded through Greater Manchester's Adult Education Budget.
The city-region's leaders, business leaders and learners are encouraging others to embrace lifelong learning and to explore opportunities available this Learning at Work Week (15th May to 21st May). The theme of this year's Learning at Work Week is 'Create the Future', with a focus on how lifelong learning can not only help individuals achieve personal goals, but can also support the city-region's expanding economy.
Skills for Growth
Skills for Growth, a three-year-programme funded by the European Social Fund, supports businesses to increase skills levels of employees.  
Francine Jury, an Event Security Supervisor, from Manchester, recently completed a course in Spectator Safety through training provider NGTC and talked about how she continues to build her skills in the sector.
Francine, 51, said:
"When an opportunity to improve your knowledge and understanding in an industry that you work in presents itself, don't hesitate to take it. It will help improve your skills, give people more confidence in your abilities and knowledge and provide you with the confidence and authority to carry out your role.
"I have worked in the events industry for over 20 years and I'm still learning to this day. People you work with will appreciate the qualification and the learning you can demonstrate from it."
 Skills Bootcamps
Skills Bootcamps, funded by the Department of Education, supports employers to bring in new individuals, upskill existing staff and help self-employed people to gain new work. Learners and employers have talked about the benefits of continuing to develop skills to create the future of Greater Manchester's workforce.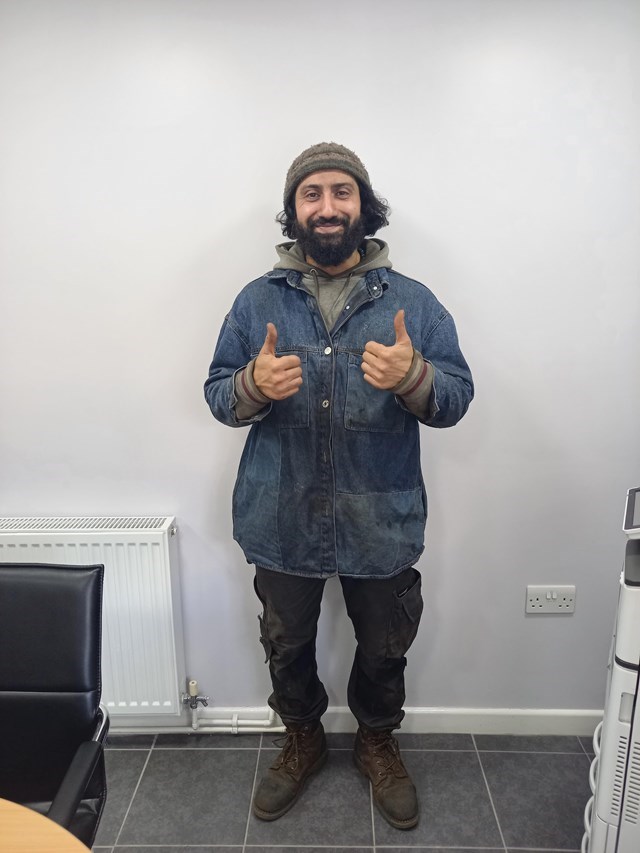 Ajmal Alfrid, of Rochdale, completed a Skills Bootcamp in Welding through training provider Rochdale Training and has since secured a job as an Engineering Operative Level 2 Apprentice at Pressed Flights Ltd.
He said:
"I found the course an amazing opportunity, everyone was nice and very helpful. The Bootcamp has got me where I want to be, and the opportunity I was offered, I would have been crazy to turn it down. I have obtained skills and secured employment in a role that I love, my dream has always been to work with steel and Rochdale Training has helped turn my dreams into reality."
Gina Bamford, Production Director at Pressed Flights based in Littleborough, has also talked about the importance of continuing to develop employee skills in the workplace and encouraged other businesses to consider hiring via the Skills Bootcamps scheme.
She said:
"Amjal is brilliant and will receive ongoing training to develop more skills. I would recommend recruiting from the Bootcamp if you are looking for a welder as the staff we have recruited are work-ready, more mature and are also aware of the working world and most importantly, want to do the work."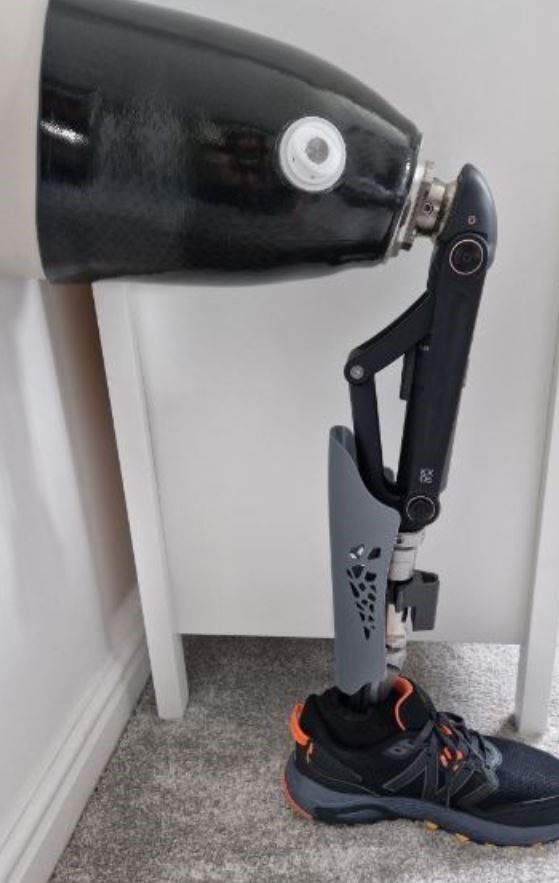 Self-employed people in the city-region have also been accessing Greater Manchester's Skills Bootcamps scheme to futureproof their businesses. Andrew Lawton, from Leigh, is the co-founder of 3D Create Ability a Community Interest Company creating 3D designs to help people who require prosthetic devices, wheelchairs or walking aids. He completed manufacturing training with partner 3D 360.
Andrew said:
"I used the training to gain the skills to migrate from a job role with the IT industry to starting up a business to help people with conditions that require Orthotic/Prosthetic devices alongside functional designs for when people are wheelchair bound or in need of walking aids like Zimmer frames, crutches, etc.
"Knowledge is gained but has to be kept updated. To not further develop the skills learned would be a misjustice and would lead to the business becoming stagnant and outdated."
Greater Manchester Adult Education Budget
The Greater Manchester Adult Education Budget provides free and partially-funded skills support for people to get on in life and work. A variety of courses that suit residents' needs and circumstances can be accessed across Greater Manchester through many local councils, further education colleges, and independent training providers. 
Luke, 31, recently completed a seven-week Railway Track Maintenance course in Bury and is now working on upgrading the Trans Pennine Railway route in West Yorkshire.
He said:
"The course has helped me in a positive way. I am setting a good example to my children and my family are proud of me. I enjoy the work and am constantly learning".
Since completing the course, he has now passed more qualifications which will develop his career further.
Multiply
Multiply, a new scheme funded by the Department of Education, has been designed to help adults who do not have a qualification in Level 2 Maths or equivalent. A number of the courses have been created to support people to build skills to support their career progression including workers in the healthcare, construction, management and hospitality sectors, as well as ESOL career starters. This training is being delivered by The Growth Company as well as wide range of supply chain partners.
Skills for Growth - SME Support, an expert consultation service giving all businesses across the city-region a free opportunity to receive tailored advice, are also running a series of events during Learning at Work Week to promote lifelong learning at work. The webinars, on an array of topics ranging from e-learning to apprenticeships are taking place throughout the week. To book your place on the webinars, please visit the events page.
Councillor Eamonn O'Brien, Greater Manchester's lead for Education, Work, Skills, Apprenticeships and Digital, said:
"In Greater Manchester we want everybody to have the opportunity to access high quality learning opportunities, regardless of what stage they are at in their careers. Lifelong learning not only results in a more skilled workforce, but also ensures the city-region's workforce can adapt to meet new demands whether it is new digital technologies or using 3D Printing to improve the lives of others.
"This Learning at Work Week I am encouraging staff members and business leaders to take advantage of the training opportunities available in Greater Manchester and help create a workforce fit for the future of the city-region."
Find out more about Skills for Growth here and current live training opportunities: https://www.greatermanchester-ca.gov.uk/what-we-do/work-and-skills/esf-skills-for-growth/
Find out more about Skills Bootcamps here and current live training opportunities: https://www.greatermanchester-ca.gov.uk/what-we-do/work-and-skills/skills-bootcamps/
Find out more about Multiply here and current live training opportunities: https://www.greatermanchester-ca.gov.uk/what-we-do/investment/uk-shared-prosperity-fund/multiply/
---
Article Published: 12/05/2023 16:25 PM