Culture
Peterloo mini arts centre gearing up to tour Greater Manchester
AN AWARD-winning artist is developing a unique piece of artwork to create a lasting legacy of Peterloo.
With the support of Greater Manchester Combined Authority (GMCA) as part of the Great Place Scheme, in 2019 Greater Manchester Arts commissioned artist Joshua Sofaer to deliver a unique piece of artwork – recently named 'Cap and Dove'.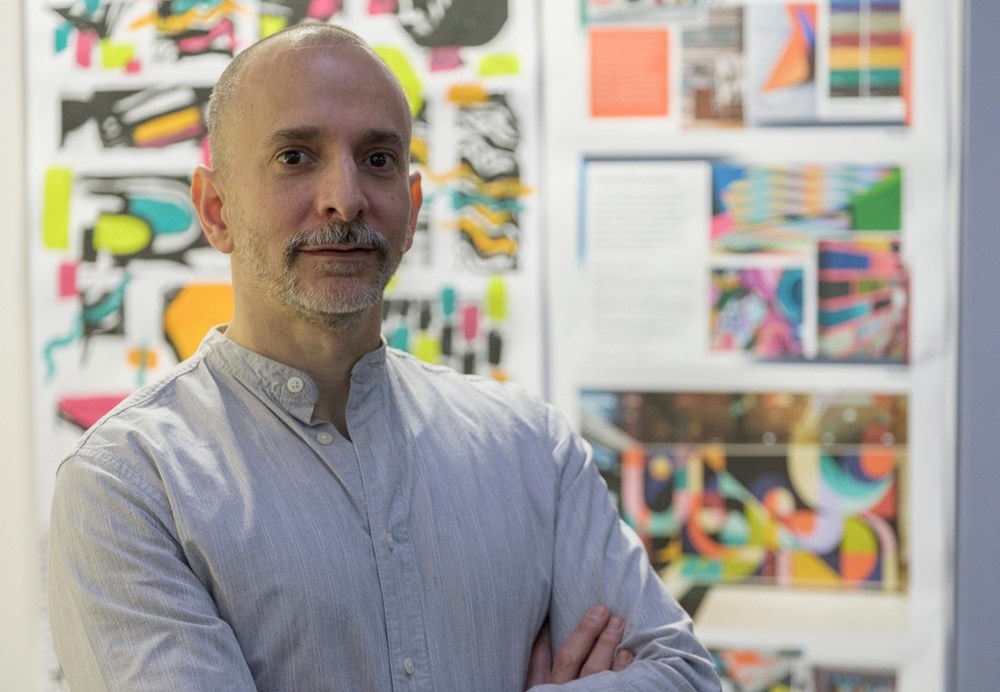 Joshua Sofaer, 2019 (photo by Simon Webb)
The Great Place programme is designed to pilot new approaches that enable cultural and community groups to work more closely together and to place heritage at the heart of communities.
Cap and Dove will harness and take forward the spirit captured in the Peterloo commemorations during summer 2019 – when thousands of people from across Greater Manchester commemorated the 200th anniversary of Peterloo by taking part in a wide programme of celebratory events led by organsiations across the city-region.
The artwork's name, Cap and Dove, was selected to reflect the 'cap of liberty' and 'dove of peace' – symbols of resistance and reconciliation.
Cap and Dove will be a travelling mini arts centre, which houses a tiny theatre and a shop, and the structure and decorations will tell stories about the 10 districts of Greater Manchester. Joshua has worked closely with artists across Greater Manchester to make, decorate and design the vehicle.
Councillor David Greenhalgh, Leader of Bolton Council and GMCA Lead for Culture, said: "We are delighted to announce that an artist has been selected to create a piece of artwork following on from the Peterloo commemorations last summer marking the 200th anniversary of the Peterloo Massacres.
"We are now looking forward to supporting Greater Manchester Arts to deliver the artwork with Joshua in collaboration with people from all 10 districts of Greater Manchester while reinforcing Greater Manchester's ambitious strategy for culture and creativity.
"The artwork will provide a platform for creative expression, showcasing the skills and passions of local communities and will reflect the themes of freedom of speech and democracy - the same values that united Greater Manchester's districts at Peterloo 200 years ago, and continues to unite them today."
Cap and Dove began in autumn 2019, when Joshua started the process of creating the artwork in collaboration with local artists. Joshua has since been working on the design and build of the structure with Tim Denton in Trafford, with Cap and Dove expected to be complete in March 2020.
Cap and Dove will tour Greater Manchester and visit each district in spring 2020, with a number of performances from local people set to take place as part of the tour.
On appointing Joshua for the project, Greater Manchester Arts said: "Our vision is to bring the arts to everyone in Greater Manchester, so we were looking to collaborate with an artist who could bring this vision to life.
"Engaging people in the making process is part of Joshua's approach as an artist, and we're excited about his ideas on how he will collaborate with the Greater Manchester public to make this piece."
On being commissioned for the project, Joshua Sofaer, said: "There's almost no art that isn't collaborative and ultimately this artwork is about people. I'm looking forward to working with local people as part of the creative process and talking to them about what matters to them.
"It's exciting for me as an artist to be given the challenge of creating a work which connects with ten different places - each with their own history and identity. It will be fascinating to explore and decipher how they can be united through one distinctive and unifying theme. It's a fantastic project with so many possibilities, I can't wait to get started!"
Joshua Sofaer is an artist who creates social sculpture, performance and installation art. His art and performance have been seen across the UK at galleries such as the Tate Modern and the Institute of Contemporary Arts and a number of festivals, including the Manchester International Festival. Find out more about Joshua here: https://www.joshuasofaer.com
---
Article Published: 20/01/2020 16:56 PM