United We Stream (opens new page) has announced it has raised over £260,000, just 30 days after the innovative project was launched by the Greater Manchester Combined Authority (GMCA).
Created by Night-Time Economy Adviser Sacha Lord, the GMCA, and local and national partners, United We Stream is free to view, but with donations welcome. All proceeds go to the city-region's night-time economy, cultural organisations and charities.
United We Stream kicked off on Friday 3 April, and milestone achievements since then include:
Raising over £260,000 in one month
Eight million people have an awareness of the brand, with over four million viewers
More than 100 globally renowned artists and local breakthrough talent have performed for free on United We Stream
Mayor of Greater Manchester, Andy Burnham said: "The success of United We Stream has surpassed our hopes. I cannot begin to say how pleased we are with the success of this ongoing fundraising project.
"To have reached the number of people we have, with brilliant content, production, social media and the Stay At Home message has been fantastic. We all love visiting our favourite music venues, bars and restaurants, and the money raised here will go some way to helping them stay alive and to be there when lockdown restrictions are lifted.
"I want to say a massive thank you to our Night-Time Economy Adviser, Sacha Lord, and the small but brilliant team behind the scenes who produce and manage the United We Stream Greater Manchester platform. Most importantly, I want to say a very heartfelt thank you to every single person that has donated; not just the generosity and spirit of Greater Mancunians, but the supporters from all around the world!
"As well as helping our local night-time and creative industries, it's great to give funding for Nordoff Robbins, a national music therapy charity who have a base in Greater Manchester, and offer music therapy for those affected by life-limiting illness, isolation or disability.
"From a Greater Manchester perspective, I'm thrilled that some of the money that has been raised will go towards fighting homelessness in the city-region, something I know all of us care about deeply here.
"United We Stream Greater Manchester will continue to stream fantastic Mancunian content, and entertain us throughout all of the social distancing and lockdown measures, and we hope it will continue as an arts, culture and music platform well in to the future."
All income from the stream goes directly to a relief fund, with 8% of funds raised donated to Nordoff Robbins Music Therapy Charity, 22% donated to the Mayor of Greater Manchester's Charity, and 70% of all funding generated going specifically to support Greater Manchester's night-time economy, including music venues, restaurants, bars, freelancers and cultural organisations who are unable to work, or operate their businesses due to the COVID-19 pandemic.
Donations to United We Stream can be made via the website, or by texting 'MUSIC' to 70140 to donate £5.
To be eligible to apply to the United We Stream Solidarity Fund, you must be a Greater Manchester-based individual or freelancer working in the cultural or night-time economy sector, or be applying on behalf of a local venue, bar, restaurant or cultural organisation.
The seed funding is to help people and organisations in Greater Manchester's cultural and night-time industries to adapt and innovate, under the challenging circumstances posed by the crisis.
Applicants will be asked how United We Stream funding could help them or their business to adapt to social distancing and lockdown measures related to COVID-19.
For more information about the Solidarity Fund, applicants should go to: https://www.greatermanchester-ca.gov.uk/what-we-do/culture/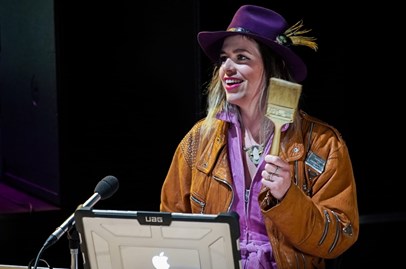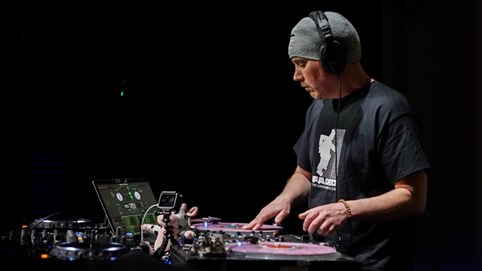 Night-Time Economy Adviser Sacha Lord said "Only a few weeks ago, when United We Stream was launched, we weren't sure anyone would watch it, let alone donate."
"I am completely humbled by the viewing and engagement figures, but most importantly, the amount of donations that have come in, which will help so many in need across our city-region.
"Over 8 million people have seen United We Stream Greater Manchester social media posts  and videos from so many of our contributors, stressing the importance of staying in your own home, to keep yourself and the nation safe, and to relieve the burden on our emergency services.
"We have had in excess of four million viewers staying in their homes, enjoying phenomenal live DJ-sets, virtual festivals, cookery shows, live music and interesting interviews.
"A huge thank you to all the artists, who have given their time, completely free of charge and especially all the people behind the scenes, who have worked endless hours, to pull this together.
"We have once again seen our city-region show an example of resilience and resourcefulness. Many operators in the night-time economy and hospitality industry are adapting to try and survive through the crisis, by offering delivery services, meal prep, masterclasses, voucher incentives and online events.
"We hope to help some of these businesses with the funding raised, to ease some financial pressures.
"I'm extremely thankful to our corporate supporters Live Nation, size?, musicMagpie, Allied London, Parlophone Records, ShinDigger Brewing, OVG Group, Twitter, Pannone Corporate LLP and Ancoats General Store for their very generous donations and ongoing commitments to United We Stream.
"United We Stream have also had invaluable assistance from partners Modern English Digital Ltd, dbnAudile, Unity Radio, The Met in Bury, Manchester Arena and the Manchester Evening News.
"I'm very much looking forward to the next month, we have the return of the  Hacienda House Party, and special events with Homoelectric, Manchester Food and Drink Festival and Manchester Jazz Festival to name a few!
"Also, after lockdown ceases, I am excited to visit our purpose-built recording studio which has been kindly donated to United We Stream free of charge for two years by Allied London. We will be able to live stream from this space, and offer it to musicians and artists across the city-region who might not be able to afford to hire a studio to record professionally."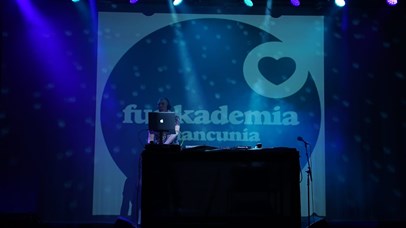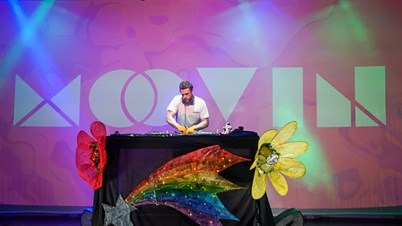 Denis Desmond, CEO of Live Nation said: "Bringing us together through music while raising money for those hit hardest by coronavirus is Greater Manchester at its very best. The generosity of those donating is both humbling and outstanding. Live Nation offers its wholehearted support to United We Stream and thanks to everyone involved in this great cause."
A spokesman for size? said: "It's been inspiring to see the personal sacrifices that everyone is making during this crisis, none more so than our key workers.
"Therefore this is a proud moment for size? to support United We Stream in their fantastic efforts to keep the community active, and safe in their homes,  as connected as possible and dancing through these testing times."
Steve Oliver, CEO for musicMagpie said: "We support United We Stream to help assist the local night-time economy and cultural offerings through these challenging times, in the city we are based in and care for so dearly. Connectivity and music are both an inherent part of the business and its values, so it was a no brainer for musicMagpie to be involved."
All the technical production for United We Stream is managed by the skilful University Of Salford Digital Media Production team, led by director and lecturer, Colin McKevitt.
Vice Chancellor of the University, Professor Helen Marshall said: "The University of Salford has never been afraid to do things differently and I'm delighted to see us partnering with United We Stream Greater Manchester. This is an exciting initiative for the University's Digital Media Production Team.
"The team are forward-thinking in their methods of making industry connections and producing high quality cultural content for the platform. They are demonstrating our values of being enabling and daring through this ongoing pandemic."
The United We Stream model was pioneered in Berlin by their Night Tsar Lutz Leichsenring, with Sacha working round the clock with his international counterparts and the GMCA to enable Greater Manchester to be the second city-region worldwide, and the first in the United Kingdom, to begin the concept on 3 April.
Since then, United We Stream has also launched in Belgrade, Detroit, Amsterdam, Hamburg, Stuttgart and Cologne with many more cities across the world poised to take part.
United We Stream Greater Manchester is live every weekend, with a donations page where viewers can watch for free but can buy a 'virtual ticket' for whatever price they choose to enjoy the channel. The channel is also used for positive public service announcements, safety and social distancing and Public Health England led 'stay at home' messaging.
Performances take place in artist's homes, gardens, or from selected host venues around the region, making sure all performances adhere to government advice around isolating, distancing and infection control.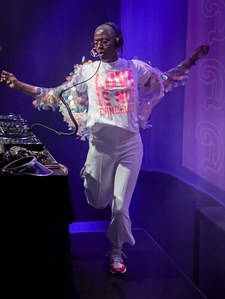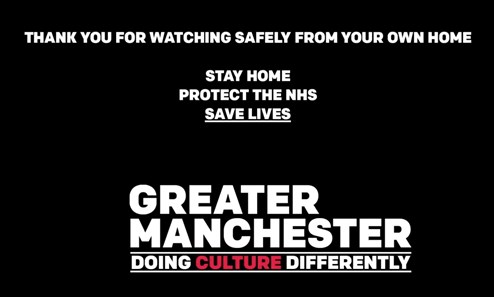 Highlights from the last months broadcast include: Hacienda House Party with over 1.5 million viewers over the 12 hour party, Moovin Festival with global award winning DJ Woody and Hip Hot star Big Daddy Kane, Funkademia, La Discotheque, Ad Hoc Records special, Madchester with headliner DJ Paul Oakenfold, cookery features with Gary Usher and Simon Wood and Indie music Radio XS takeover.
This bank weekend sees Capital FM DJs Nigel 'Wingman' Clucus and James Hall take over the Friday party night slot on United We Stream, Saturday is the return of the Hacienda House Party which will include a performance by Hacienda Classical, and Sunday is a 12-hour Homoelectric event.
---
Article Published: 04/05/2020 07:11 AM