Equality
Your chance to join Greater Manchester Youth Combined Authority
ARE you a young person in Greater Manchester? Do you have a passion for social change and want to influence the decision-making process in the city-region? Applications to join Greater Manchester Youth Combined Authority (GMYCA) are now open and youth organisations are encouraged to apply!
GMYCA was the first Youth Combined Authority in the country when it was created in 2018, and the model is being replicated across the UK through youth-led initiatives, including West Midlands Combined Authority and London Youth Assembly.
In its first three years, GMYCA members have provided a powerful and influential voice for young people across the city-region, contributing to the development of policies, strategies and decisions on a number of issues. Its key achievements include:
Helping to create Our Pass, providing free bus travel across Greater Manchester for those aged 16-18, supporting school leavers and care leavers
Presenting at Youth Select Committees on Curriculum for Life and Knife Crime
Speaking at the Northern Power Futures Conference and two Conferences of the North
Contributing to Greater Manchester's annual Green Summit conferences, including taking part in a question-and-answer sessions with the Mayors of Greater Manchester and Liverpool City Region
Co-hosting the Meet Your Future launch event in April 2019
Featuring on BBC North West's Sunday Politics programme
GMYCA is an inclusive body comprising 42 young people aged between 11 and 18 (or up to 25 for those with additional needs) from 21 different youth organisations from across Greater Manchester. Member organisations serve a two-year term, and the Mayor is now seeking applications from youth organisations who are keen to get involved and become members.
Mayor of Greater Manchester, Andy Burnham, said: "Greater Manchester Youth Combined Authority is part of my commitment to improving opportunities for young people across our city-region, helping to make Greater Manchester one of the best places to grow up and get on.
"GMYCA gives our young people a voice and, along with our six other equality panels, it is placed at the heart of decision-making in Greater Manchester.
"They've done a fantastic job and have made a real difference, whether it's been developing Our Pass or joining me at our Green Summit conferences. We are now looking for new members and this is your chance to get involved and help direct Greater Manchester's future."  
Councillor Eamonn O'Brien, GMCA Lead for Young People said: "Greater Manchester Youth Combined Authority is an inclusive group of brilliant young people who are passionate about helping to shape Greater Manchester as one of the best places to grow up and get on.
"I urge young people and youth organisations interested to seize what is a fantastic opportunity to discuss important issues and help shape the city-region."
Shekinnah Wilberforce, Inclusivity Lead for the GMYCA Leadership Team said: "GMYCA has provided me with endless opportunities to use my voice as a young person. This has boosted my confidence levels and built my ability to make meaningful connections with different groups of people in Greater Manchester.
"Becoming the Inclusivity Lead of the GMYCA has been an honour and an amazing learning experience; from leading icebreakers, engaging in discussions with the Mayor, to speaking with other youth organisations – it has truly taught me that I can be impactful and so can you! It only takes you to realise the power that your voice carries."
The deadline for applications is 5pm Friday 21 January 2022. If you are a youth organisation interested in becoming a member of the GMYCA, then please go to: youthfocusnw.org.uk/what-we-do/we-deliver/greater-manchester-combined-youth-authority
Anyone wanting to find out more information can email youth.gmca@greatermanchester-ca.gov.uk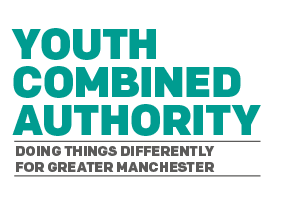 ---
Article Published: 15/12/2021 11:38 AM