Cohesion Summit - biographies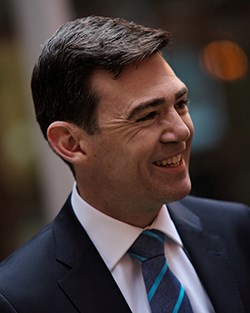 Andy Burnham, Mayor of Greater Manchester
Andy Burnham was elected as Mayor of Greater Manchester in May 2017. Responsible for shaping the future of Greater Manchester, Andy's priorities include ending rough sleeping, transforming Greater Manchester into one of the greenest city regions in Europe, and making Greater Manchester a great place to live, get on, and grow old.
Andy is the Police and Crime Commissioner for Greater Manchester. His Police and Crime Plan outlines the vision and priorities for policing and safety in Greater Manchester and is aimed at everyone with a stake in community safety – not only the police, but also the criminal justice system, the health services local councils, voluntary groups and local people. The three-year strategy focuses on keeping people safe, reducing harm and offending and strengthening communities and places.
Andy also commissions support services for victims of crime to ensure they have access to get the help they need and supports the developing Justice Devolution work to provide powers for the effective delivery of local justice and to reduce offending. Andy is also responsible for the overall governance, strategic and financial management of Greater Manchester Fire and Rescue Service. In May 2017 Andy appointed Baroness Beverley Hughes as Deputy Mayor for Police, Crime, Criminal Justice and Fire to support him in driving this work forward.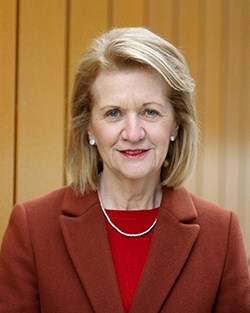 Baroness Beverley Hughes, Deputy Mayor of Greater Manchester
Baroness Beverley Hughes was MP for Stretford and Urmston between 1997 and 2010 and served as a Government Minister in several departments, including as Minister of State for Children, Young People and Families and Minister for the North West. Prior to that, she was an elected Councillor, Leader of Trafford Metropolitan Council and Senior Lecturer/Head of Department at the University of Manchester.
She is now Deputy Mayor of Greater Manchester with responsibility for Policing, Crime, Criminal Justice and Fire. Throughout her career she has focussed on gender inequality, diversity, equal opportunities, children and young people, social/economic inequality and education.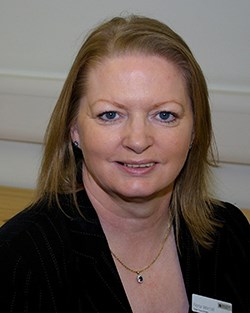 Fiona Worrall, Strategic Director
Neighbourhoods & Community Recovery Group Lead, Manchester City Council
With almost 30 years' Local Authority experience Fiona is Strategic Director (Neighbourhoods) at Manchester City Council. Fiona is responsible for the planning and delivery of local and citywide neighbourhood services; this includes the city's libraries, parks and leisure services, a range of compliance and enforcement functions, a range of operational neighbourhood-based services as well as the delivery of the neighbourhoods behavioural change programmes for staff, partners and communities, and not least working with key partners, the leadership and delivery of the Crime and Disorder Strategy. More recently Fiona has taken Highways, Cultural Strategy and Youth Commissioning into her portfolio.
Together with partners from the wider Community Safety Partnership, the Crime and Disorder Strategy is concerned with the reduction of crime and anti-social behaviour within Manchester neighbourhoods. Fiona is the lead for Community Engagement and Cohesion in the city and is also Chair of the Prevent multi agency steering group. In addition Fiona is responsible for ensuring that the city is sufficiently prepared to respond to any major incident or emergency and in that context played a key role in the response to the arena incident and subsequently has led the community recovery work in the city. Fiona's current priorities include the roll out of the Dovetail pilot across the Greater Manchester area and working with NWCTP and the Home Office to establish a ground breaking new model for information sharing between Local Authorities and Security Services.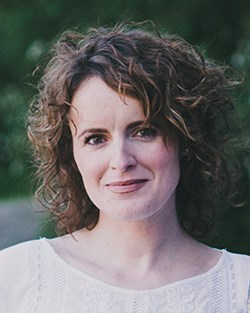 Kelly Simcock, Chair
Kelly is Strategic Advisor to the Deputy Mayor at Greater Manchester Combined Authority with a specific remit for Cohesion and Resilience. She is Co-Chair of the European Commission's Radicalisation Awareness Network: Youth, Families & Communities working group. Through these roles she advises on policy and practice relating to cohesion, P/CVE and counter terrorism at a regional, national and European level.
A practitioner by background she has researched, designed, delivered and managed tailored conflict transformation and counter extremism programmes in and with groups and communities across the UK and globally. She spent over a decade at the Tim Parry Johnathan Ball Peace Foundation and latterly held the position of Director of Programme with responsibility for overseeing their strategy to Prevent, Resolve and Respond to violent conflict. Kelly has worked with organisations, communities and governments nationally and internationally providing training, facilitation, policy advice and consultancy. She has contributed to variety of International platforms providing policy and practice advice on P/CVE for the UN, OSCE, UNESCO, Global Counter Terrorism Forum, European Commission and a number of European countries.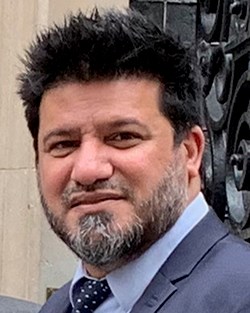 Pasha Shah, Senior Policy Advisor, MHCLG
Pasha Shah is Senior Policy Advisor at MHCLG. He leads on a national engagement programme for Government across communities. Prior to being a Civil Servant, Pasha worked in international development for 10 years across East and West Africa, Asia and in the Middle East. He was also a founder member of FODIP which builds on developing relationships between communities. Previous roles have included Head of Community Initiatives at Arawak Walton and senior roles in regeneration programmes for Oldham Council.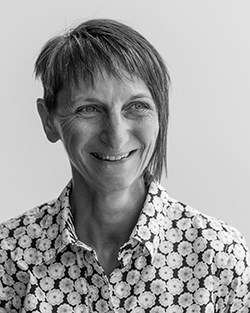 Professor Hilary Pilkington, GM Cohesion Commission member and University of Manchester
Hilary Pilkington is Professor of Sociology at the University of Manchester and Fellow of the UK Academy of Social Sciences. She is currently coordinator of the H2020 DARE (Dialogue about Radicalisation and Equality) project, which considers the social origins and effects of radicalisation, focusing on young people and on both 'Islamist' and 'anti-Islam(ist)'/extreme right radicalisations. Her book Loud and Proud: Passion and Politics in the English Defence League (Manchester University Press, 2016) won the 2017 BBC Thinking Allowed Ethnography Award. She has recently served as an independent Commissioner on the GMCA Preventing Hateful Extremism and Promoting Social Cohesion Commission established by the Greater Manchester Combined Authority in the wake of the MEN Arena attack and is currently a member of the Expert Group on UK National Countering Extremism Commission.
Umer Khan OBE , Chief Superintendent, GMP
Umer Khan is a serving Chief Superintendent for City of Manchester, he has over 24 years of policing experience with Greater Manchester Police serving the communities of Greater Manchester. He is also force Firearms and Public Order Commander. During his time with GMP Umer has worked in various roles and Boroughs - CID, The Cheque Fraud and the Commercial Fraud Unit, and HM Customs and Excise Covert Operations, as well as the Force's Neighbourhoods, Confidence and Equality Team. While working in Boroughs, Umer helped bring people together in many different ways. Most of note, helping communities in Oldham after the riots in 2001 and working with communities and partners in Rochdale to maintain law, order and cohesion before, during and after 30 high profile demonstrations. Umer's passion for uniting communities and encouraging people to celebrate their differences has led him to lead on the national #WeStandTogether initiative for the last three years, uniting various organisations and communities under one umbrella and in 2017 Umer helped launch the GM based #WeStandTogether charity dedicated to developing cohesion and tackling hate.
Diana van de Giessen, Strategic Advisor to Mayor Aboutaleb of Rotterdam
Diana van de Giessen is Head of Local Safety of the Department of Public Safety for the City of Rotterdam since March 2015. She is a chief advisor to the Mayor and the City Council concerning local safety issues and also she is responsible for several policy programs such as the approach to Radicalisation, Extremism and Polarisation. Before that Diana held several other management positions within the city of Rotterdam and she worked for 10 years in the security unit of the greater region of Rotterdam, which is a public organisation, where local goverments join forces with police, fire squads and medical aid to act effectively in large-scale emergency situations. Diana van de Giessen is a graduate of the Erasmus University of Rotterdam and of Utrecht University from which she has an MSc.
Hardip Begol, Director MHCLG
Hardip Begol has been the Director for Integration and Communities at the Ministry of Housing, Communities and Local Government since July 2017. Prior to this, he was a Director at the Department for Education (DfE) with responsibility for independent education and counter-extremism (2015-2017) and curriculum, qualifications and school accountability (2012-2014). He has had various other roles at DfE, including Deputy Director for Special Educational Needs and Disability (2007-2010). Hardip has also worked for Deloitte, where he part-qualified as a chartered accountant, KPMG Consulting as a public services consultant and he spent a year at the Prime Minister's Strategy Unit. He chairs the members' board and is a trustee of Eden multi-academy trust with schools in west London and Cumbria/Northumberland. He received a CBE in the New Year's Honours 2017 for services to education.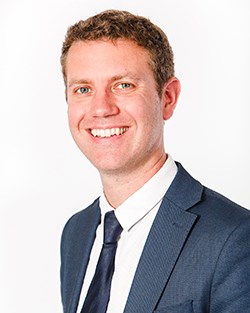 Harvey Redgrave, Senior Policy Fellow, Tony Blair Institute for Global Change
Harvey Redgrave, Managing Director, Crest Advisory and Senior Fellow, Tony Blair Institute for Global Change. Harvey is one of the country's leading experts on home affairs policy, having spent 15 years in government, academia and politics. Before taking over to lead Crest, Harvey spent four years as a senior policy advisor in the Labour Party and was a deputy director at the Prime Minister's Strategy Unit where he worked under three Prime Ministers. Harvey is also a visiting policy fellow at the University of Manchester, where he completed his undergraduate degree.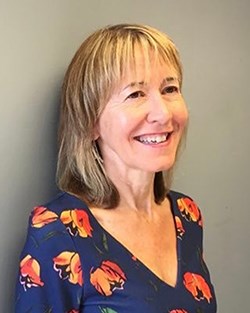 Jo Broadwood, CEO, COIN (Cohesion and Integration Network)
Jo joined the Cohesion and Integration Network in February 2019. Previously, Jo was CEO of StreetDoctors where she grew a UK wide healthcare volunteering movement advocating for a public health approach to address youth violence. Jo has worked in a number of senior leadership positions in the third sector leading on the design and development of a series of award winning programmes to tackle gangs and territorialism, reduce prejudice and hatred and build social peace. Jo was a Community Cohesion advisor for the Department of Communities and Local Government supporting local areas to reduce community tensions and improve good relations. Her background is in conflict transformation and she has worked as a practitioner in the UK and internationally.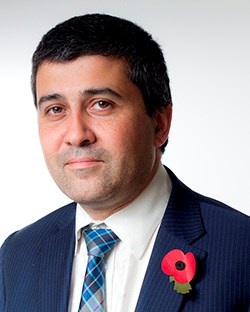 Sunder Katwala, CEO, British Futures
Sunder is the director of British Future. He has previously worked as a journalist. He was general secretary of the Fabian Society thinktank from 2003 to 2011, and was previously a leader writer and internet editor at the Observer, a research director of the Foreign Policy Centre and commissioning editor for politics and economics at the publisher Macmillan. He celebrated his 10th wedding anniversary with his wife, Stacy, in 2011, and is the proud father of four children, Zarina, Jay, Sonny and Indira. His support for Everton and Southend United football clubs reflects an upbringing in Cheshire and Essex, though he was born in Doncaster, Yorkshire, to parents who came to Britain from India and Ireland, to work for the NHS.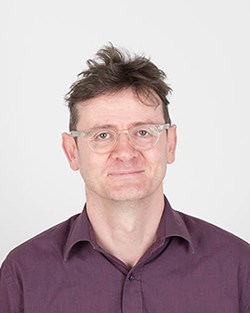 Neil McInroy, Centre for Local Economic Strategies
Neil is CEO of CLES www.cles.org.uk – UK's leading independent think and do tank, realising progressive economics for people and place. CLES's aim is to achieve social justice, good local economies and effective public services for everyone, everywhere. At present he is focused on applying a progressive economic model for places which includes ideas around local wealth building. Local wealth building is a new people-centred approach to local economic development. It is a range of practical actions that reorganises local economies so that wealth is retained and flows into our towns, cities and communities, rather than flowing out. Neil has been commissioned and collaborated, with a broad range of local, regional and national governments and agencies across UK and in Europe, Asia, US and Australasia. He is an Honorary Fellow at the Manchester Urban Institute, University of Manchester, and a Visiting Fellow at Edge Hill University.