Commissioner Biographies
Commissioner Biographies
Councillor Allen Brett, Leader Rochdale Borough Council
Allen is the GMCA Portfolio Lead for Community, Voluntary and Co-ops. Allen was elected to Rochdale Borough Council in 2012 and became Leader in 2018.
First elected to public office on the previous Greater Manchester Council, Allen has been a member of the Labour Party for the last 40 years and has held most senior posts on Rochdale Borough Council.
Allen started his career in teaching in 1969 having qualified at what is now Hopwood Hall College. He spent two years teaching in Uganda and ended his secondary school career in Middleton before going on to Youth Work and then lecturing at universities.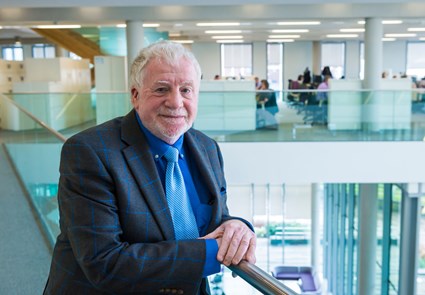 Councillor Angeliki Stogia, Manchester City Council
Angeliki has been a Labour Councillor for Whalley Range since 2012 and is the first ever-elected member of Manchester City Council to have been born in mainland Europe.
Angeliki has spent years working in the voluntary and social enterprise sector across North West England. She is particularly concerned with social mobility, inclusion, equality, justice and sustainability. She is also committed to improving the lives of everyone who lives and work in the Manchester conurbation.
Angeliki serves as the Deputy Portfolio Lead for Community, Voluntary, and Co-ops at the GMCA.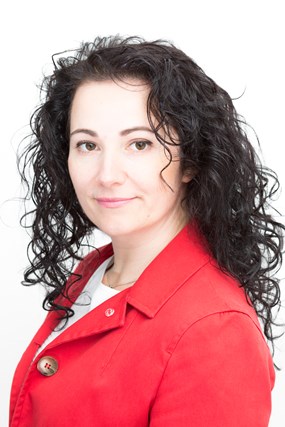 Cliff Mills, Consultant, Anthony Collins Solicitors
Cliff specialises in the law of co-operatives and member-based organisation. He supports those seeking to set up new ventures trading for a social purpose, advises existing organisations on the transition from private or public into democratic, member-based arrangements and seeks to redesign structures for a collaborate and co-productive approach involving users, workers and citizens.
Cliff has more than 25 years' experience working with the UK co-operative movement. He has written constitutions for leading retail societies, the Co-operative Party, approx. 25 NHS Foundation Trusts, GP co-operatives, leisure services, youth services, the UK's first tenant and employee owned social housing providers, and the model rules for community shops and pubs.
Cliff is currently engaged in projects on UK and European co-operative law for the Foundation for European Progressive Studies. Cliff is also Principal Associate at Mutuo, the leading advocate for mutuals.
David Batten, Chief Executive, Hoot Credit Union

David has been the Chief Executive at Hoot Credit Union in Bolton for eight years, and prior to that he assisted credit unions up and down the country to improve their business planning skills.
David is currently Chair of Credit Unions for Greater Manchester, a consortium of the largest community credit unions across the region, working together to extend their membership across the region and develop exciting new products and services for the people of Greater Manchester.
David is a great believer in cooperation amongst cooperatives.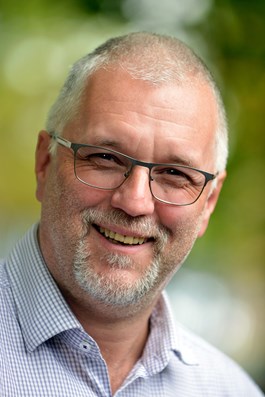 James Wright, Policy Officer, Co-operatives UK

James is the Policy Officer at Co-operatives UK, the national network for Britain's thousands of co-ops, which together contribute over £36 billion to the UK economy. He works closely with members and partners to promote co-operative values and principles in the current political discourse and to see them reflected in the formation of public policy at local, regional, national and international levels.
Recent policy wins include influencing farming policy with the creation of a £10 million collaboration fund and safeguarding farmers' ability to co-operate through amendments to Brexit legislation and securing commitment from government to review co-op law and winning support for community co-ops in the Civil Society Strategy.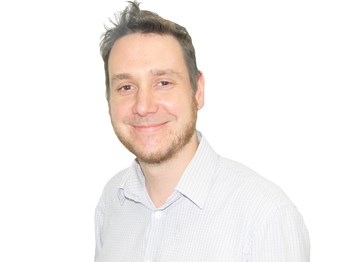 Jo Platt MP

Jo began her political career when she was elected as Councillor for Astley and Mosely Common in 2012. She quickly rose to the level of cabinet where she took responsibility for Children, Young People and Education in 2014, adding Skills and Employment to her portfolio early in 2016.
Her passion for her community and determination to make positive changes did not go unnoticed by the wider Labour Party. She was selected to stand as the Labour candidate for Leigh in the General Election and was elected in June 2017 with a convincing majority. She is the first female MP the constituency has ever returned to Westminster and currently holds the post of shadow Cabinet Minister for the Cabinet Office.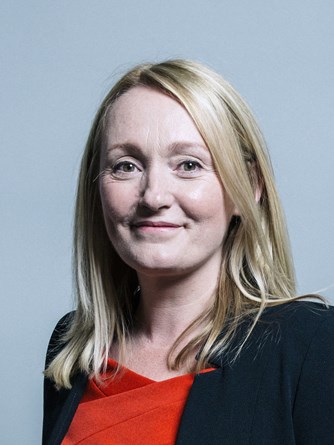 Kellie Bubble, Director, Unicorn Grocery
Kellie has been Director at Unicorn Grocery for over 20 years. Unicorn is a co-operatively run grocery, providing wholesome and affordable food, drink and household products to a diverse Manchester customer base, with a focus on organic, fair-trade and local produce. Throughout her time at Unicorn, Kellie has worked in many different parts of the business including fresh produce buying, education and marketing, finance and commercial strategy.
Prior to her role at Unicorn Grocery, Kellie spent three years volunteering, specialising in debt counselling and housing advice before completing a degree in Economics and Politics at the University of Manchester.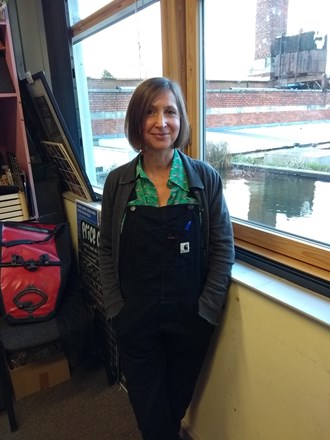 Mike Blackburn OBE, Chair, Greater Manchester Local Enterprise Partnership

Until January 2018, Mike was Chair of BT's NW Regional Board, a role he held from 2007, and also Head of Digital Government in the UK until 2018. Mike has a number of non-exec roles including Chair of the Greater Manchester Local Enterprise Partnership which sits at the heart of Greater Manchester's governance arrangements, ensuring that business leaders are empowered to set the strategic course, determine local economic priorities and drive growth and job creation within the city region.
Mike holds a number of other non-executive or trustee roles, including Chair of the Institute of Directors in the North West, Trustee of the Lowry Theatre, Director of the Science Museum Foundation, Advisor at Snowball Alternative Finance Limited.
Mike was awarded an OBE in the Queen's Birthday Honours List in June 2015 for services to the economy in the North West.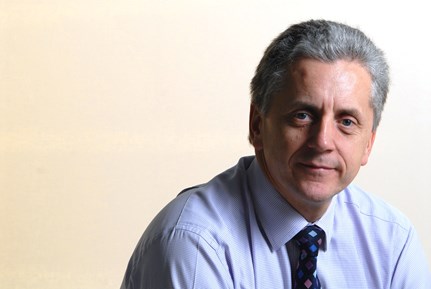 Paul Gerrard, Campaigns and Public Affairs Director, Co-operative Group
After twenty years in the UK Civil Service Paul joined the Co-operative, the world's oldest cooperative business, in 2016 and is currently Campaigns and Public Affairs Director.
Paul is leading on the Co-operatives campaigns on modern slavery particularly supporting survivors, loneliness and violence in communities as well as leading the Co-operative's engagement on a broad range of public policy issues.
Paul is a Fellow of IEMA – the Global Body of Sustainability Professionals.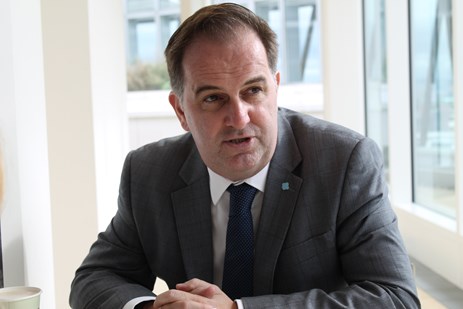 Shaun Fensom, Tameside Digital Infrastructure Cooperative
Shaun has over 30 years' experience working in and with co-operative businesses. Most recently he helped found the Tameside Digital Infrastructure Cooperative, which is using an innovative model to open access to a state-of-the art fibre network in Greater Manchester.
In the late 80's Shaun co-founded Poptel, a cooperative and one of the UK's first ISPs. Working with the US National Cooperative Business Association, Poptel launched the .coop domain ending in 2001 - now used by cooperatives all over the world.
Shaun is involved in a number of other cooperatives and social enterprises. He is a founding director of Manchester Digital, a non-executive director of Ethical Consumer magazine, and a co-founder of the Customer Union for Ethical Banking.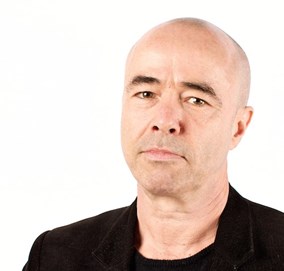 Simon Parkinson, Chief Executive and Principal, Co-operative College UK
Simon joined the Co-operative College in 2015 having previously worked at Royal Mencap Society, the country's leading charity for people with learning disabilities. At the Co-operative College Simon is building on the strong foundations of the past whilst creating a new, vibrant, innovative and relevant heart for co-operation education.
He is also a member of the Executive Oversight Committee and Values & Principles board for the Co-operative Councils Innovation Network.
Simon grew up in Salford and attended both Salford University and Warwick University and has a Masters degree in Public Administration.