Transport
Transport is central to Greater Manchester's plan to make the city-region one of the best places in the world to grow up, get on and grow old. 
Having an integrated public transport network and supporting walking and cycling will enable our residents to lead fulfilling and productive lives, reduce inequality and isolation and make Greater Manchester cleaner, green and healthier. It will also help build thriving neighbours, communities and town centres where people want to live, work and study. 
Our road and rail networks place Greater Manchester at the heart of the UK and our city-region will place a central role in rebalancing the national economy. Manchester Airport provides an international link to passenger and freight networks. 
Transport for Greater Manchester (TfGM) is the public body responsible for co-ordinating transport services throughout Greater Manchester.
Find out more at www.tfgm.com/strategy
---
Our Network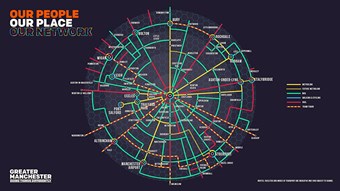 Our Network sets out everything we want to achieve over the next ten years to improve our public transport and walking and cycling networks so that getting around our city-region is easy, accessible and affordable.
Find out more: www.tfgm.com/our-network
---
Greater Manchester Transport Strategy 2040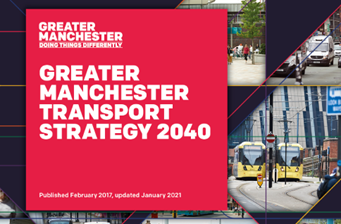 Our long-term plan to create a city-region where people have a better quality of life with improved health, a greener environment and a stronger economy. We want 50% of all journeys in Greater Manchester by 2040 to be by walking, cycling or public transport. That's a million more sustainable journeys every day.  Find out more at www.tfgm.com/2040-transport-strategy
---
Council Tax - Transport Funding
Transport is an important part of life for everyone in Greater Manchester. It connects people with jobs, education and their families; it gets customers and suppliers to businesses and it connects people with important public services.
This page gives an overview of how revenue funding will be spent on transport over the next 12 month
---
Other links
All meetings relating to Transport
View all documents relating to Transport