Deposit return scheme: executive director David Taylor's response
Government approach prohibits long term investment in our infrastructure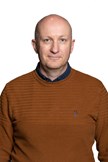 -David Taylor, Executive Director, GMCA Waste and Resources
On Friday 20th January, DEFRA published the government's response to the consultation on the introduction of a deposit return scheme (DRS) in England, Wales, and Northern Ireland. The scheme is being introduced in Scotland in August 2023.  A DRS is designed to tackle litter by providing reverse vending machines for drinks containers whereby consumers receive money back for returning their empty plastic bottles (only bottles made of PET plastic will be acceptable), steel and aluminium cans for recycling. The scheme is due to start in October 2025.
Although I welcome a DRS in principle, (similar schemes in Europe have shown to reduce littering and increase recycling) I have some concerns. Glass bottles will not be included in England but will be in Scottish and Welsh deposit return schemes. It's frustrating that the relevant governments couldn't agree a universal approach at a time when the national resources and waste strategy is focused on creating a more consistent recycling scheme across the country.  This is just going to add to the confusion and adds a layer of complexity for drinks suppliers who supply retailers in each country.
There are also some details to work out including confirmation of the VAT arrangements for deposits, testing how online retailers can provide a takeback service and continuing to review the impact of DRS on small businesses.
It will undoubtedly impact on councils recycling rates, diverting material away from kerbside collections and impact on the flow of materials through the materials recovery facility (MRF). As the largest waste disposal authority in England, the impact of DRS is likely to be more disruptive here than in other parts of England. Our MRF currently sorts and separates plastic bottles (HDPE, PET and PVC), glass bottles and jars, steel and aluminium cans from nine councils in Greater Manchester, (Wigan makes its own waste disposal arrangements).  The effective operation of the MRF depends on a steady flow and volume of materials through the facility. DRS will change the composition and quantity of materials collected at the kerbside and subsequently processed at the MRF.  To effectively plan and invest in changes in the MRF machinery to deal with changes in composition and quality we really need to see all the outstanding elements of the waste strategy on consistency of collections which is still yet to be published. Based on previous publications we anticipate this will mandate the inclusion of plastic pots tubs and trays (PTTs) in our kerbside collection and flexible plastics from 2027. To invest in modifications to the plant, we need to understand the full implications of Government proposals – continued delay prevents this.
It would be far more pragmatic to focus on introducing the extended producer responsibility (EPR) and consistent collections policy and then phase in DRS once the impacts of the other policies have been properly worked through and understood. This piecemeal approach to the strategy is going to create too much uncertainty and prevent long term planning.
The recycling rate in Greater Manchester is just over 50% (2021/22 figures). Future targets require this to increase to 65% by 2035 which will take a collective effort, clear guidance for our residents, collaboration between the local councils, the waste disposal authority and waste contractors but also strong leadership from our government.