Renew
The aim of the Renew shops is to reduce waste, reuse unwanted items and increase recycling rates. Many of the items donated by residents would have otherwise gone to waste.
We've opened three Renew shops in Greater Manchester. The shops stock a wide variety of homeware, garden furniture, toys, sports equipment, books and more. Items have been donated by residents and cleaned and repaired before being handpicked by staff for the shops in Eccles, Oldham and Altrincham.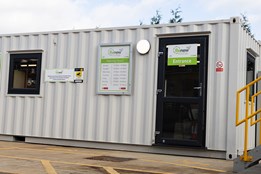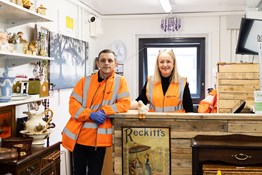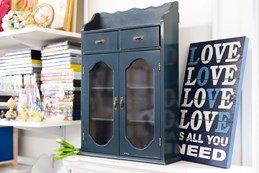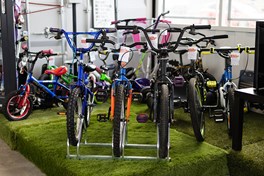 Renew Hub
At more than 5000m2, the Renew Hub in Greater Manchester is the UK's largest, newest and most unique reuse operation in terms of opportunity and scale. Hundreds of tonnes of pre-loved items which would have otherwise gone to waste are brought to the Hub for repair and resale, with all of the money going back to the local community.
The Renew Hub, along with three Renew shops which opened in 2021, are in partnership with the Greater Manchester Combined Authority (GMCA) and 9 local authorities in Greater Manchester. Along with making great strides towards a circular economy, the Hub provides training and employment in green skilled jobs along with working with local charities, while the Renew shops ensure accessibility to affordable household items, with all of the money going back to good causes across Greater Manchester.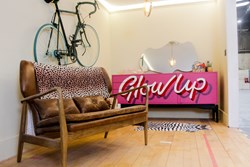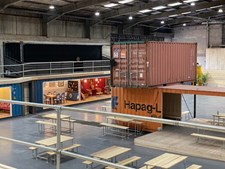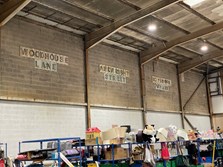 Renew Hub repair pods
Manchester Bike Kitchen received funding during the first round of the Recycle for Greater Manchester community fund and now work with us at the Hub to repair bikes. They also run free bike maintenance workshops in pop up spaces across the city-region and are training a kickstart apprentice at the Hub.
SUEZ already had an established relationship with Recycling Lives and now their charity arm work with full time at the Hub to repair and test white goods and electrical items. They run an 8 week programme with ex-offenders to provide them vital skills and experience in order to reduce reoffending rates.
Renew Market
The Renew Market is our online shop, where customers can browse and buy their items, then collect from our Hub at Trafford Park at a time that suits them. Renew Market stocks a range of vintage, upcycled and pre-loved furniture, homeware and bikes. 
Shop online at the Renew Market eBay store.