GMCA Education Leaders Summit 2023
Support for the education sector, children and young people across Greater Manchester
Please let us know if you would like to hear from GMCA about the outcomes of this summit, and any future events. Click here to sign up.
The GMCA Education Summit is the start of a wider, more inclusive conversation about how we can work together across Greater Manchester to support our children and young people in the places where they are learning.
This page has been created for the event, so you can read more information about our panel members, and find out more about the work we are doing across Greater Manchester with the education sector (and how you can get involved).
Finally, please sign up for future updates relevant to GMCA's work with the education sector in Greater Manchester, including hearing directly about any future events.
Sign up to our newsletter (Mailchimp)
Panel Biographies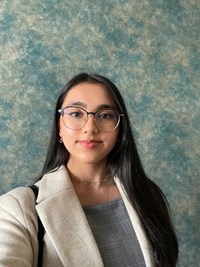 Panel Chair
Maisha Lorgat is the current chair of the Greater Manchester Youth Combined Authority and has been an advocate for young people over the last 3 years.
Academically, she is a student in her final year of college and is looking to looking to study the subject, Politics, Philosophy, and Economics in 2024.
She is interested in youth activism and making sure the youth voice is included in all aspects of government decisions and policy making.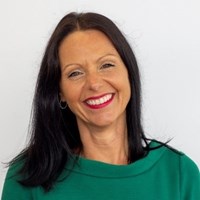 Caroline Simpson is a proud public servant and has passionately delivered place-based regeneration for over twenty-five years through having clear vision, developing strong partnerships and a relentless focus on delivery.
As Chief Executive at Stockport MBC she is focused on a growth and neighbourhood agenda which delivers a place-based approach to connecting deeper into communities and addressing decades of inequalities.
Caroline is currently has a lead role in GMCA leading on Children and Young People – championing young people's voice in our City Region and focusing on early years development.
As the Deputy Chief Executive at Stockport prior to her current role she led the £1bn transformation programme which is radically transforming a proud northern town centre.   As well as leadership of development, regeneration, planning and transport she is also led the delivery and reform of frontline place management and property services. 
Previous roles span Local Government, Housing and Regional Development Agencies in the West Midlands and Northwest. Her career started in the City of Liverpool delivering community-based regeneration projects with a particular focus on work and skills.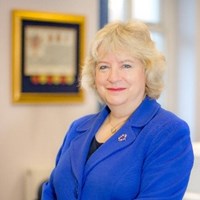 Professor Dame Alison Peacock is Chief Executive of the Chartered College of Teaching, a new Professional Body that seeks to raise our status through celebrating, supporting and connecting teachers to provide expert teaching and leadership.
Prior to joining the Chartered College, Dame Alison was Executive Headteacher of The Wroxham School in Hertfordshire. Her career to date has spanned primary, secondary and advisory roles. She is an Honorary Fellow of Queens College Cambridge, Hughes Hall Cambridge and UCL, a Visiting Professor of both the University of Hertfordshire and Glyndŵr University and a trustee for Big Change, Institute for Educational & Social Equity and the Helen Hamlyn Trust.
Her research is published in a series of books about Learning without Limits offering an alternative approach to inclusive school improvement.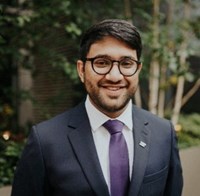 "I believe in the power of youth. Young people are 22% of our population and 100% of our future. It's time we viewed them this way."
Saeed Atcha MBE DL is an inspiring CEO, Leader and Changemaker having worked to make the world a better place for all young people, for a decade. Having grown up in care, Saeed is acutely aware of how young people from disadvantaged backgrounds can be overlooked when it comes to learning valuable life skills and having a voice in their future. That's why, at the age of 15, he set up Youth Leads UK which has supported more than 12,500 disadvantaged young Greater Mancunians to access volunteering opportunities and skills development programmes.
As well as being a Former Government Social Mobility Commissioner with special responsibility for young people and vulnerable groups, Saeed is a trustee of the youth and social mobility charities Generation, Education & Employers and Migrant Leaders, a Non-Executive Director at social housing group Bolton at Home, an Associate Non-Executive Director at Pennine Care NHS Foundation Trust, and an Advisory Council Member to the Care Tech Foundation. Saeed was the youngest person on Her Majesty the Queen's New Year's Honours List in 2019 awarded an MBE for services to young people and community in Greater Manchester. Later that year, Saeed went on to becoming the youngest person in history to be appointed a Deputy Lieutenant of Greater Manchester, a role he'll use to connect more young people to the Crown, raise aspirations and support voluntary groups.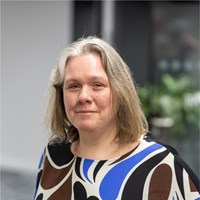 Marie Hamilton joined Microsoft in February 2022 to lead their work across the Greater Manchester region.
Marie is part of Microsoft's UK Regional Government Leadership team; her role is to develop and lead the place-based strategy. Working with a cross sector team aligning with regional priorities, helping to transform public services, and improve outcomes for the citizens of Greater Manchester.
Marie is passionate about social mobility and improving outcomes for all people no matter what their background. She is an active member of the Microsoft's Social Mobility board, is heavily involved in the Northwest Tech Talent group and in her spare time supports a charity which is focused on encouraging girls to consider careers in cyber.
Marie has been working with public sector organisations for over 25 years supporting them with their digital transformation journeys. Before moving to Microsoft, she spent 10 years working for Avaya UK leading their UK central government strategy, and prior to those 15 years working within the education technology sector.
Marie lives in Stockport with her husband and two young children.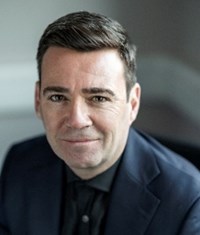 Andy Burnham was first elected as Mayor of Greater Manchester in May 2017 and was re-elected for a second term in May 2021.
Responsible for shaping the future of Greater Manchester, Andy's priorities include building a London-style integrated transport system, ending rough sleeping, transforming Greater Manchester into one of the greenest city regions in Europe and making Greater Manchester a great place to grow up, get on, and grow old.
Before being elected Mayor of Greater Manchester, Andy was MP for Leigh from 2001. In government, Andy has held Ministerial positions at the Home Office, Department of Health and the Treasury. In 2008 he became Secretary of State for Culture, Media and Sport, before returning to Health as Secretary of State in 2009.
In opposition, Andy has served as Shadow Education Secretary, Shadow Health Secretary and Shadow Home Secretary.
Andy lives in Leigh, Greater Manchester, with his wife and three children.
GM-Wide Programmes for Schools, Children and Young People