Youth Advisory Group blog post - Issue 1
Youth Advisory Group member Bobby has brought us our first ever blog post from the group of young people who sit on the Task Force.
Bobby joined the Youth Advisory Group in August and is part of the 24-strong team of young people working with Chair of the Task Force, Diane Modahl, and other stakeholders to develop and deliver the Young Person's Guarantee.
Bobby is one of the Co-Chairs working on the Keeping Connected strand of the Task Force and below he shares his thoughts about accessibility and even offers up advice for others.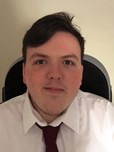 Welcome to my first ever blog post on behalf of the Youth Advisory Group. As a disabled person, I wanted to share with you my experiences and thoughts about getting around Greater Manchester.
It is more important than ever that for our health, both mental and physical, that we can get out safely to get some fresh air with those in our bubbles. Whether it is to your favourite park, shop or bar, it is still possible to safely enjoy some quality time around Greater Manchester.
Public transport has always been notoriously difficult for disabled folks to navigate, so here is a short guide to the accessible transport options available around Greater Manchester. From modes of transportation to travel cards for disabled people, there are a lot of options to explore. 
Buses
First is the most obvious public transport option, buses. A lot of buses in Greater Manchester have a small ramp built into the floor under their doors. If the driver sees you are visibly disabled, he should offer to lower it for you to get on. The bus also lowers down closer to the ground, to give you an easier, shallow ramp. If you need to use the ramp but have an invisible disability, you may unfortunately need to tell the driver yourself that the ramp is needed. As a whole, the bus experience is much like that of a taxi. The ramps are similar in shape, the speed is similar, and there is only so much space on a bus. If your wheelchair is bigger than the standard door of a bus or taxi, which is much smaller than tram or train, you may have to find other options.
Metrolink
The crown jewel of Greater Manchester's accessible public transport system has to be the Metrolink trams. The trams spread across a large area, with stops in major Greater Manchester areas such as Piccadilly Gardens, Ashton-Under-Lyne, Manchester Airport, the intu Trafford Centre and more. These trams were built with accessibility for disabled people in mind. Your boarding experience starts at the tram stop, where the ticket machines are low enough for those able to raise their arms to reach easily and purchase their tickets. Alternatively, a range of transport cards can be used to check in and out of the train. You can now also 'pay as you go' with easy contactless payments done via your smartphone. Along the platform, there are wheelchair markers with tactile paving along the floor to indicate which entrances when the tram stops will feature an accessible space. The gap between the platform and the tram is very small, with little risk of tripping.
Once on the tram, there are several large spaces for wheelchair users to park up, directly next to buttons to speak directly to the tram driver or to call for assistance in any emergency situations. The tram speeds up gradually, which is personally beneficial to me and many others with issues relating to muscle weakness, as this allows for comfortable sitting without a lot of force from the tram's movement. The tram will slow down, and stop at every tram station for you to head towards the door and press the exit button. While easy for most, the button can feel slightly firm or difficult to press for those with muscle weakness. If this is the case, you can ask one of the friendly drivers to open all the doors at a certain stop, for you to get off without needing to use your hands. On a few occasions, the drivers have offered this service before I even needed to ask! 
I can't talk about the Metrolink without mentioning the incredible travel pass scheme. The pass is free, with masses of benefits ranging from local to national. These include free bus and Metrolink tram travel within Greater Manchester between 9.30am-midnight on weekdays, and all day on weekends and public holidays, free trains within Greater Manchester starting at the same 9.30am time for weekdays, and all day on weekends and public holidays. The pass also includes free bus travel nationally within England on all local buses between 9.30am-11pm on weekdays, and once again, free all weekends and public holidays! You absolutely cannot miss this offer as a disabled person, and can head to TfGM's website for more information.
Trains
Greater Manchester's train services are also good, with stations like Manchester Piccadilly being a great example of an accessible modern station. As this is the biggest and most popular station, I will cover its accessibility features. For other train stations around Manchester, please see their respective websites for their accessibility information. In Manchester Piccadilly, all entrances are free of steps, with lifts to the platforms, lounges and car park. The station also has a low counter to get tickets as well as accessible ticket machines dotted around the station.
Additionally, the station has induction loops for d/Deaf or hard of hearing folks. For visually impaired people, platforms 1-12 have tactile warning strips, but please be aware that platforms 13 and 14 do not have them. There are accessible toilets in the station, and the aforementioned Metrolink tram service has a stop in this station to get to it easily.
To travel by train while disabled can be a complicated process, and varies wildly by place. As a general guide though, here is how to approach your Greater Manchester train journey. First, you should call ahead of time to the station, about 24 hours before your journey. Let them know your access needs and the details of your journey. From there, you can turn up and most of the time, your requests will be fulfilled and a member of staff will help you however, you need to travel. The reason that this can be complex is that some stations may not offer accessible boarding if too remote, or sometimes requests can be left unfulfilled leaving you at the station without the help you asked for. However, in the larger train stations, due to the amount of staff at hand, you can usually request for the support you need on the day of your travel. This should not be your default choice when pressed for time however, as other staff members have other duties and if following a strict time regiment, may lead to late travel. If your journey is late or delayed, you are likely to be compensated. Just contact the train service you had issues with and explain. 
If the free train travel options within Greater Manchester are not enough for your journey, you can apply for a Disabled Persons Railcard. These cost £20 a year, and give you a third (1/3) off the price of your National Rail tickets. There are no time restrictions on this card, so you can enjoy the perks of cheaper travel whenever you like. Furthermore, these savings apply to one other adult who is travelling with you such as family or friends.
Thank you for reading by post - I hope this helps you understand all your transport options to suit your needs around Greater Manchester.
And remember, unless you're exempt to wear a face covering.