Youth Advisory Group blog post - Issue 5
Youth Advisory Group (YAG) member Chloe D has written our latest blog post from the group of young people who came together in August to support Youth Task Force Chair, Diane Modahl, and other stakeholders to develop and deliver the Young Person's Guarantee.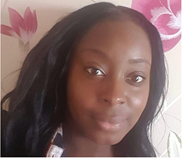 Forming part of the Staying Well group, Chloe has kindly shared her post about young people 'finding their way in the world'.
Hi, I am Chloe (D), as you may have noticed there are two Chloe's in the Youth Advisory Group.
'Young People' is a phrase often used - but who are we? We are the future. From those of us starting out in high school to those of us in apprenticeships, employment, or further education.
I am part of the Staying Well subgroup and endeavour to represent young people from diverse backgrounds, to the best of my ability. I have lived in and around similar areas, in Greater Manchester most of my life and have worked in various areas in Greater Manchester also, many being more affluent than where I was raised. What I can say is that all young people need the same things to thrive regardless of their location in Greater Manchester.
Personally, I find the adolescence stage as the most exciting yet terrifying stage of my life. We are finding our way in the world and need the support of our community or 'village' as-well as our local authority, more than ever. For those of us from 'up north' we already face some disparities from that of our counterparts elsewhere within the UK, and the Mayor of Greater Manchester, Andy Burnham, recognises this.
'Staying well'. This phrase resonates deeply within me, due to my personal experiences and exposure to seeing several people throughout my life struggle with ill mental health and my day job / my profession working within the SEN field.
Staying well to me, is the key to being able to make effective transitions and keeping connected. In addition to this the aim of 'reducing economic inequalities' can only help to restore our sense of wellbeing and help to break down barriers that hinder some and many young people.
For those with existing barriers, such as suffering with mental illnesses, disabilities, low income families, broken families, disengagement in employment, education or training, low paid work, insecure contracts and insecure housing, the anxiety just increases, for these groups. For those of us caring for relatives as carers or who have children of our own, there can often be a thought of 'are we enough?'.
On top of this young people's mental health has been particularly challenged through the unfair algorithm system that existed within the GCSE and A level exam results this year, and the inability to say farewell to classmates and achieve personal and academic goals.
This year I had meticulously planned various personal development and travelling opportunities, like many other young people. However, the universe had other plans. Throughout this unprecedented time, I have tried to make a difference to help others through different means and keep myself well.
The needs of young people in Greater Manchester are vital and were identified through an open consultation to put to young people throughout the summer-time.
As the Youth Advisory Group we are looking for and now receiving tangible commitments to tackle the theme of staying well - which threads through every other theme within the young person's Guarantee. It is encouraging to know organisations are beginning to put young people at the centre of their commitments and offers. Hopefully, this will continue for years to come.
Right now, we are facing even more challenges as we move straight from a local lockdown to a national one and I would kindly ask you to consider if you need any further support and advice right now?
The YAG Staying Well team is dedicated to representing young people, identifying current offers, and proposing and advocating for future offers. Those in Greater Manchester Combined Authority who look after the GMACS.co.uk website are working closely with the Task Force - with myself and a few others recently speaking with the team. I fed and listened to ideas around how to make information more utilised and accessible to young people. I can confidently say, they are working really hard on doing this.
In terms of staying well it is important to get outdoors if and where possible. Keep connected with friends and family. Keep connected on social media but also keep an awareness of what you are consuming online / on social media. Other suggestions would be to check out KOOTH, for those within the 11-25 bracket. It offers a live chat function that allows young people to contact a qualified counsellor, there are also forums and self-help resources. You could also look at downloading an app to use of your phone such as "Balance" which is free for the first year or "Headspace" a great app, recommended by many practicing counsellors.
Podcasts and music can also lift your mood. If you are looking for financial advice your educational pastoral team should be able to offer support, as well as your local DWP, citizens advice phoneline, turn2us website or young people-based organisations such as the Prince's Trust.
In addition to this, for those in employment its best to check if your organisation has any services or confidential helplines available for employer's wellbeing, as many do.
Whatever you do, do not suffer in silence. Find those happiness endorphins in a healthy way wherever you can and if you can't right now, that's ok. Rest, Re-think and Re-connect. This is the TIME FOR SELF CARE.
Chloe D, Staying Well