BLOG: An innovative partnership to improve digital inclusion for social housing tenants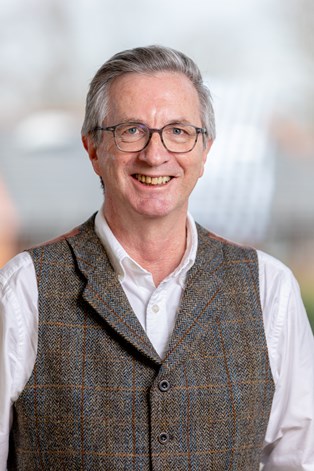 BLOG: An innovative partnership with Greater Manchester Housing Providers to improve digital inclusion for social housing tenants
By Nick Horne, Group Chief Executive of Wythenshawe Community Housing Group  
Wythenshawe Community Housing Group (WCHG) is one of Greater Manchester's largest social housing associations, providing c14,000 homes for some 29,000 people in Wythenshawe, South Manchester. As one of the 24 Greater Manchester Housing Providers (GMHP), WCHG is working with the Greater Manchester Combined Authority (GMCA), Internet Service Providers (ISPs) and Local Authorities to support residents to get online across the city-region. 
The pandemic has brought into sharp focus the scale and impact of digital exclusion across Greater Manchester as one aspect of widening social inequality. In Wythenshawe, the introduction of lockdown contributed to social isolation amongst our tenants and in the wider community. The impact was even greater for digitally excluded people without the means to connect with others and access services online. This especially impacted on older people, younger people and people with disabilities.  
Whilst WCHG responded with practical support, including welfare calls to approximately 7,000 people and nearly 11,000 food parcels were distributed, lockdown highlighted the need to improve our customer understanding so that we could better target our offers of support. This learning accelerated our investment in creating a centre for data and insight excellence to improve customer service, including our understanding of digital exclusion across the community. 
As Digital and Information Lead for GMHP, I'm actively engaged in the Greater Manchester Digital Inclusion Action Network – a collaborative group led by Mayor Andy Burnham - with a remit to fix the digital divide. It is estimated that as many as 1.2 million residents in Greater Manchester could be excluded in some way from accessing the benefits digital brings.   
From a GMHP perspective, we know that the income pressures faced by our tenants means they are more likely to be digitally excluded. For this reason, we wanted WCHG to be one of the first housing providers to collaborate with the GMCA on a new pilot, focussed on digital inclusion. Hopefully, we'll be able to share more on that soon but broadly the pilot will bring together bring together housing providers, local authorities and ISPs on a unique public and private sector collaboration, with a common goal to get our residents online. 
Our innovative partnership
The new pilot scheme, which is due to launch very soon, will bring together several GMHP housing providers, GMCA and ISP's to support residents aged over 75, disabled people and vulnerable younger adults with a package of digital support to enable them to get online.  
As well as providing opportunities to connect with family and friends, being digitally connected enables people to access other services including advice on financial management and budgeting, welfare benefits, health, education, job and networking opportunities. Crucially too, being able to shop online enables people to get better deals and save money, important at a time of rising prices and the squeeze on incomes.  
Creating an attractive, affordable and scalable offer
The learning we'll gain from this pilot should enable us to design an affordable digital connectivity offer, alongside a package of practical training and support, with a view to roll out wider across Greater Manchester 
In Wythenshawe we have a range of community hubs, many of which already provide residents will access to digital services and learning options. Looking to the future we see significant opportunities in using the learning from this pilot project to provide a consistent good quality digital service across multiple hubs serving the many different communities across Wythenshawe.  
In terms of the bigger picture, our view is that affordable access to digital services must be considered a basic household utility alongside water, energy and refuse collection etc. Digital connectivity should be available to all, supporting everyone to live their best life and access a full range of digital opportunities. Digital connectivity for all must in our view be a key part of the Levelling Up agenda. 
---
Collaborating to Get Residents Online
Nick will be speaking in more detail about how WCHG is tackling digital exclusion at a GMCA Digital event on Tuesday 8th March taking place during Digital City Festival: Collaborating to Get Residents Online
Find out more about the event and attend
---
​
Find out more about Wythenshawe Community Housing Group
Find out more about the Greater Manchester Digital Inclusion Agenda