Business Investment
Core Business Fund
So far, the Core Business Fund has made £100m of investments across a variety of sectors including digital and creative, manufacturing, engineering and services. The Fund offers loans and equity of between £0.5m and £5m at commercial rates for businesses looking to create jobs in the region.
Criteria includes:
Viable business proposals where there is a demonstrable gap in funding.
Match funding from the private sector.
A link to job creation in the Greater Manchester region.
The Fund is not sector restrictive and supports a wide cross section of industries.
Apply
Contact
Case studies
Culimeta Saveguard
This textile manufacturer considered taking their business out of Greater Manchester when they couldn't find affordable space for their expansion. The investment fund provided funding to allow Culimeta to redevelop a four-storey mill and create over 140 new jobs.
"Without this funding and GMCA support we wouldn't have been able to expand and grow", said director Brendan McCormack.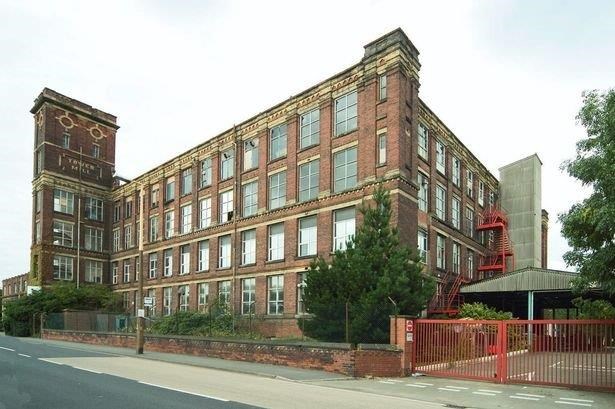 CCM Motorcycles 
CCM Motorcycles received a loan to support the production of a new retail motorbike – the GP450, a lightweight adventure bike which can be used on and off road. Managing Director Austin Clews said "We were thrilled to have received the investment which we saw as a vote of confidence in our product and the team. The funds gave us the opportunity to drive forward our business plan and expand our business".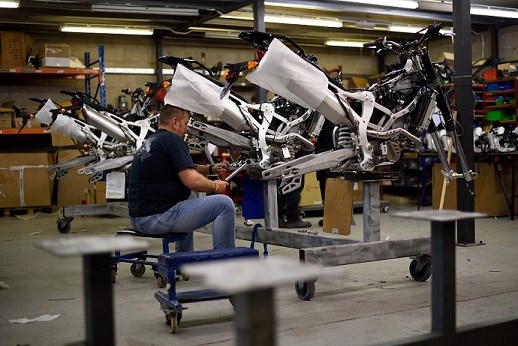 Apadmi
Apadmi is a mobile technology group, based in Manchester and with a global reputation. It provides solutions all across the mobile ecosystem. It's apps – for organisations like the BBC, Argos, The Guardian, United Utilities and Coop – have been downloaded by 35 million people. It's complex server-side development has powered those apps and Apadmi's enterprise solutions have driven efficiency for some of the biggest businesses in the UK, including EE and McCann. In the case of the NHS, those solutions have saved lives as well as money.
The loan helped accelerate the company's growth through increasing spend on marketing and increasing the size of its workforce. Apadmi have gone from strength to strength and recently won Mobile Solution of the Year 2017 for their work with Argos. This growth has helped fund Apadmi Labs – home to the innovation of new data analytic & machine learning products.
Apadmi Ventures, established in 2015, supports highly-scalable tech start-ups with investment, business and marketing advice and – naturally – technology.
Apadmi Ventures CEO, Howard Simms said "Manchester feels like the most exciting place to be in tech at the moment. The ideas, businesses, talent and investment in the city seem to be growing each day. We're thrilled to be playing our part in that growth. GMCA funding gave us the ability to run faster doing what we do well. In essence it removed the brakes."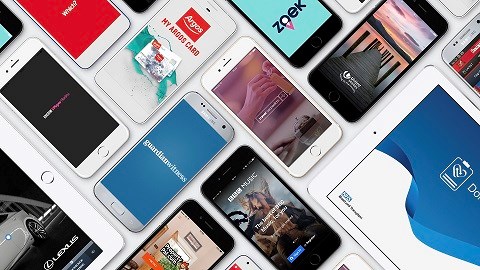 Greater Manchester Loan Fund (GMLF)
The Greater Manchester Loan Fund is managed by Maven Capital on behalf of the GMCA to encourage growth whilst creating and safeguarding jobs in the region. The Fund provides debt of between £100,000 and £500,000 to SMEs in the Greater Manchester region with capacity to follow on up to £750,000.
Maven require a comprehensive business plan, financial forecasts (typically at least three years), and historic financial information. A great deal of importance is placed on the strength and experience of the management team.
Contact
Maven Capital Partner (link opens in a new tab)
Tel: 0161 233 3500
Maven Capital Partner Small Business Funding (link opens in a new tab)
Case Study
Love Energy provides brokerage services, acting as an intermediary between businesses and energy suppliers in order to deliver the best deal for its clients. Love Energy focused on the business market rather than the domestic market and developed new channels to market, including a price comparison site unique to the business segment.
The company had funded the development of the website itself, but further funding was needed to help the business get the most out of the site by investing in marketing and recruiting additional staff. The company secured funding from the Greater Manchester Loan Fund allowing them to deliver on their ambitious growth plans.
Phil Foster, Managing Director said "The investment through GMLF came at the perfect time for Love Energy Savings following the launch of our new online business energy comparison website. After steady growth over the past five years we can now reach more SMEs and homes than ever and support them against the never ending battle of rising energy bills thanks to this comparison with the GMLF."
Business Finance Solutions (BFS)
BFS Business Loans provide loans from £3,000 to £100,000 to businesses across Greater Manchester and Cheshire who are unable to raise the finance they need to either start up a new business or finance an existing business.
To apply businesses will need to be able to demonstrate a viable business plan, which shows the ability to make repayments and create or protect jobs as a result of the finance.
Contact:
0161 245 4977 or email info@b-f-s.org.uk
Business Finance Solutions (link opens in a new tab)
Northern Powerhouse Investment Fund
The Northern Powerhouse Investment Fund (NPIF) is a key part of the government's 'Northern Powerhouse' vision, which aims to end the historic North/South divide and create economic prosperity in the North of England on par with London and the South East.
NPIF aims to nurture regional entrepreneurship by providing investment and support for small and medium businesses. NPIF's funding will support new and growing SMEs (small to medium sized enterprise), create jobs and encourage and attract additional private sector investment.
NPIF provides commercial finance through three types of product funds:
Life Sciences Fund
The Greater Manchester & Cheshire Life Sciences Fund is a seed and early stage venture capital fund targeting life sciences businesses located in the Greater Manchester and Cheshire & Warrington region. The Fund is managed by Catapult Venture Managers and is based at Alderley Park, which is the largest life sciences campus of its kind in the UK with more than 500,000 sq. ft. of top-end laboratory and related space and facilities. The Fund will consider application forms from any Life Sciences business provided they are an SME and work across the following areas:
Pharmaceuticals
Biotechnology
Diagnostics
Life Science contract research organisations (CRO)
Healthcare technologies
Medical devices
Businesses applying to the Fund must have operations or be committed to establishing operations in the Greater Manchester or Cheshire & Warrington region.
Contact:
Greater Manchester and Cheshire Life Sciences Fund (link opens in a new tab)