Work and Skills
"I love my job and have a massive sense of pride"
Greater Manchester learners who accessed free Level 3 qualifications say courses helped with their career progression and boost confidence
A range of free to access qualifications, worth over £10m, have now launched
Qualifications made possible due to Greater Manchester's unique funding approach
GREATER Manchester residents have praised a range of free adult skills courses which helped boost their careers, as a variety of free to access level 3 courses are now available for people living in the city-region.
Over 200,000 people across Greater Manchester have accessed skills and training programmes since local control of the Adult Education Budget was devolved from central government in August 2019.  It comes as further free Level 3 qualifications, worth over £10m, have now commenced in the city-region to help people access jobs or progress their careers in exciting and growing parts of the local economy.
Residents who have already benefitted from Greater Manchester's level 3 training courses have spoken about how they have not only helped with employment opportunities, but also with building confidence.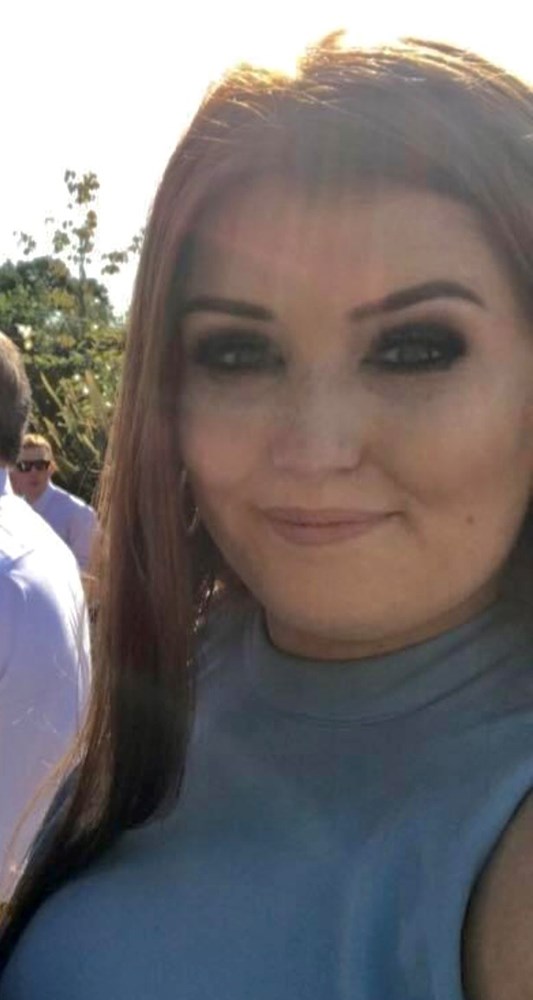 Kirsty Dawber, 32, of Wigan, accessed a Support Teaching and Learning Level 3 course, and is now working as a Pastoral Manager at a Primary School in Wigan, having previously worked in the retail industry.
She said: "I had always wanted to be a special education needs Teaching Assistant but didn't have the confidence to go into a college environment due to my anxieties. When I saw the advert for community learning I decided that this might work for me as it was a more suited environment.
"When I initially spoke to the team I was recommended to attend a Butterflies course to build some confidence in myself before moving forward onto actual qualifications.  From there, they encouraged me to set a life goal of my own choosing, which was the Level 3 Support Teaching and Learning qualification.
"I love my job and have a massive sense of pride that I am doing so much good and making a difference to vulnerable children's lives in my school as Head of Pastoral which also includes elements of Safeguarding when required.  I have worked hard with the help and support of some lovely people around me who have been nothing but encouraging."
The new Level 3 courses have been made possible due to Greater Manchester's ground-breaking 'single pot' funding approach, which was introduced in August last year. The city-region is the first and only devolved area in the country to have adopted this simplified approach, which works by amalgamating different funding streams and eligibility criteria into one. This makes accessing Level 3 qualifications easier for residents and employers, as well as skills providers.
This funding approach also maximises the range of level 3 qualifications available for employers and residents to access, with a greater emphasis on the Foundation and Growth sectors of the city-region's economy such as manufacturing, professional services, digital and creative, retail and hospitality, logistics, construction and the wider public sector.  
A full list of the free courses available can be found here:
Councillor Eamonn O'Brien, Greater Manchester's lead for Technical Education, Skills and Work said: "I hope residents and employers take full advantage of the free courses that are now on offer in Greater Manchester.  These courses will help people to access the jobs or advance their careers in the growing and exciting sectors of our economy. 
"Skills funding is often complex which can make it difficult for authorities and providers to ensure the right courses are available to support residents and our local economy.  In Greater Manchester we've been able to bring different funding streams together to provide what I believe is one of the most comprehensive and effective skills training offers in the country." 
Joanne Roney OBE, Greater Manchester's Chief Executive lead for Education, Work, Skills, Apprenticeships and Digital and Chief Executive at Manchester City Council, said: "This is another great example of Greater Manchester doing things differently and we should be really proud of how we have simplified funding for these level 3 courses to benefit the lives of people living in the city-region.
"Greater Manchester is determined to give people the skills they need to get on in life and grow our economy.  This is the best way for our people and our place to thrive." 
The new Level 3 courses are available to any GM resident aged 19 and over, with an existing Level 3 qualification, irrespective of income or employment status, who want to change careers or progress within their sector.  Employers are also being encouraged to put employees forward for courses to help upskill their workforce. 
The new courses form part of a much wider skills and training offer, created to engage residents in Greater Manchester back into learning. Learners in the city-region can access schemes and to upskill and advance in their careers.
The Adult Education Budget (AEB) helps to ensure employers can access the skilled workforce they need for businesses across the city-region to grow and thrive. Some of the courses the AEB funds ranges from teaching essential skills that adults need to progress in the world of work or to improve employability, through to qualifications that boost career prospects, in particular those working in low paid jobs or in Greater Manchester's foundation and growth sectors.
For more information, please visit the Adult Education Budget website page.
---
Article Published: 04/07/2023 14:52 PM