Work and Skills Skills for Growth
More than 20,000 residents in Greater Manchester have boosted careers through Skills for Growth


MORE than 20,000 people in Greater Manchester have gained new skills to help progress their careers thanks to the Skills for Growth programme.
Greater Manchester Combined Authority's (GMCA) Skills for Growth programme, which is aimed at addressing the skills gaps identified by employers in the city region, has supported over 20,000 individuals to gain the skills they need to advance their careers.
Made possible through the European Social Fund and launched during the challenges of the pandemic, Skills for Growth has been instrumental in rebuilding and revitalising Greater Manchester's economy. By forging partnerships with businesses and training providers, GMCA has created invaluable learning opportunities for residents to upskill and reskill while enabling local businesses to thrive.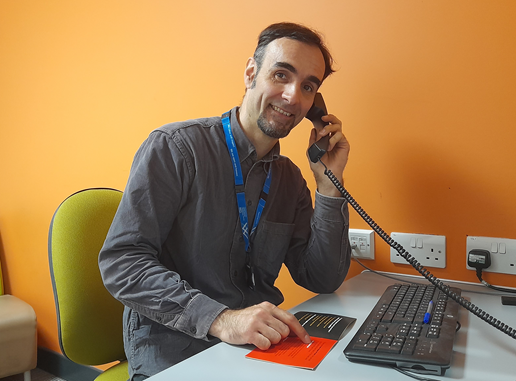 Romanian born Eugen-Dan Negrutiu-David, 46, lives in Eccles. He signed up to the Level 3 Data Analyst course after seeing information on social media.
After successfully completing the training delivered by Serco and Readynez, Eugen, who previously worked as an administrator, gained a promotion during the course and is now a governance facilitator in the NHS.
His dedication to learning and his value to the organisation have been recognised, resulting in further career progression with his employer.
Eugen said: "I am always an advocate of reskilling and upskilling, so I signed up for the course. Mentioning the Level 3 Data Analyst certificate during the interview impressed the panel with my passion for learning and eagerness to progress my career, ultimately helping me secure my new job. I'd encourage more colleagues and people to upskill as it opens up new opportunities for you."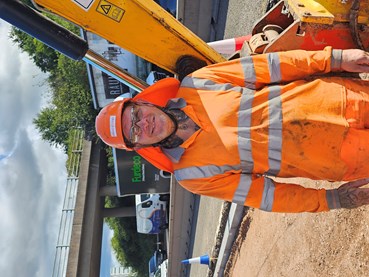 David Evans, 44, from Bury, completed the Site Supervision Safety Training Scheme (SSSTS) with SB Skills Solutions. Formerly employed as a slinger signaller directing cranes on building sites, David's successful completion of the course led to him being promoted internally to a team leader position.
David said: "Obtaining the SSSTS certificate was crucial in securing my promotion. Everything has worked out so well due to me taking that course. It not only signifies progress in my career but also motivates me to continue learning and advancing further."
Skills for Growth is a £42m programme, which has been designed to support employers who have highlighted they cannot find the technical skills in Greater Manchester required to grow their businesses. 
Councillor Eamonn O'Brien, GMCA lead for Technical Education and Skills, said: "Reaching the milestone of 20,000 learners is testament to the dedication and hard work of all those involved. This programme has played an important role in empowering individuals and addressing skills gaps in our city region, contributing to the growth and success of Greater Manchester's economy.
"We are proud of the partnerships we have forged with partners and training providers, which have created invaluable learning opportunities for our residents. As the programme nears its end, we remain committed to supporting the ongoing development and upskilling of our workforce."
Joanne Roney, Greater Manchester's Chief Executive lead for skills and apprenticeships, said: "Investing in skills development enables individuals to progress in their careers and unlock new opportunities."
"This milestone demonstrates Greater Manchester's unwavering commitment to equipping people with the essential skills needed to not only thrive in life but also contribute to the growth of our thriving economy."
One of GMCA's key partners, The Growth Company was also commissioned as part of the Skills for Growth programme to deliver 'Skills for Growth - SME Support' – an expert consultation service giving businesses across the city-region the opportunity to access tailored advice to help up-skill employees and improve productivity. So far, 3,800 SMEs have been supported through this initiative.
Although the programme will draw to a close in September, there are a few courses are still available to join for the last cohort. Find out what courses are available here: www.greatermanchester-ca.gov.uk/skillsforgrowth or read how the programme has benefitted others here: Case Studies - Greater Manchester Combined Authority (greatermanchester-ca.gov.uk)
---
Article Published: 16/08/2023 11:52 AM