Work and Skills SkillsBootcamps
£7 million Skills Bootcamps offer free courses to help people fast-track into jobs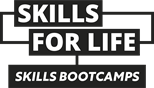 Greater Manchester residents looking to retrain or upskill can access free training opportunities to boost their careers as a raft of new Skills Bootcamps courses roll out across the city-region.
The Skills Bootcamps initiative aims to support residents progress in their careers by providing them with access to in-demand skills training and fast-track to interviews for higher-skilled, quality jobs. The programme significantly benefits employers by assisting them in filling specific skills shortages and vacancies, thereby increasing productivity within their organisations.
The latest wave of Skills Bootcamps covers a wide range of sectors including construction and green, digital, manufacturing and engineering, hospitality, logistics, education and health and social care. Collaborating with 13 training providers, Skills Bootcamps deliver high-quality training that equips participants with sought-after skills aligned with the rapidly evolving job market.
Learners from the last wave of Skills Bootcamps have been sharing their experiences and are encouraging others to consider applying to boost their skills and employment prospects.
Callum Harrison, 24, from Failsworth who was previously unemployed for six months, successfully secured a job after completing a welding course through Rochdale Training. Despite having no prior experience, Callum gained employment at a specialist engineering company.
Reflecting on his journey, Callum shared his feedback: "The Skills Bootcamp in Welding has been a game-changer for me. It opened the door to re-enter the workforce, boosting my confidence and improving my self-esteem significantly. I highly recommend the Welding Bootcamp to anyone seeking similar opportunities."
The latest Skills Bootcamps are providing specialised training in the following sectors:
Digital, Technology & Creative: IN4.Group (Data Analytics, Cloud Engineerinng. & Software Engineering), The Growth Company (AWS, Software Development, Content Creation & Branding, data Analytics, Cloud Engineering & Cyber Security) and We Are Digital (Digital Marketing & Digital Analyst)
Construction & Green Skills: The Growth Company (Construction Multi Trading Learning & ANZO.2), Mantra Learning (Contruction Skills & Green Skills (EV Maintenace) , SB Skills Solutions (Construction Plant Operative) and Groundwork (Construction Skills for Building Repairs & Retrofit, Prison Construction and Retrofit Skills)
Manufacturing & Engineering: Rochdale Training (Maintenance & Welding) and Salford City College (Industrial Textiles Technician)
Logistics: Realise (Logistics Route to Success – Bus Drivers)
Education, Health, & Social Care: The Growth Company (Health & Social Care Management & Introduction to Teaching), Rochdale Training (Teaching Assistants with SEND, Health and Social Care) ,Think Employment (Teaching Support) and Hopwood Hall College (Allied Health Occupations – GPs, Dental & Pharmacy)
Hospitality, Leisure & Tourism: Barfection (Hospitality Horizons) and The Growth Company (Hospitality Management)
Councillor Eamonn O'Brien, Greater Manchester's lead for Technical Education and Skills said: "The latest wave of Skills Bootcamps underscores our commitment to equipping residents with the skills they need to thrive in today's dynamic job market.
"We believe that by providing accessible training opportunities and empowering individuals to excel in their careers, we can drive economic growth, reduce inequalities, and create a prosperous future for all residents of Greater Manchester."
Joanne Roney OBE, Greater Manchester's Chief Executive lead for Technical Education and Skills, Chief Executive at Manchester City Council, said: "Together, we are creating a talent pool in Greater Manchester where businesses and individuals can thrive. We are committed to provide residents with retraining and upskilling opportunities to enhance their careers, contributing to the continued prosperity of Greater Manchester."
Residents are encouraged to explore the diverse range of Skills Bootcamps available and take advantage of this opportunity to enhance their careers and achieve their professional goals. Whether individuals are out of work, in-work and seeking a career change, or self-employed, Skills Bootcamps provide valuable training options.
Employers who are interested in training their existing workforce are required to contribute towards the training costs. The contribution is set at 30% of the total training costs, with a reduced rate of 10% applicable to employers with fewer than 250 employees.
To find out more about Skills Bootcamps and how to participate, please visit: Current training opportunities - Greater Manchester Combined Authority (greatermanchester-ca.gov.uk)
---
Article Published: 02/06/2023 13:33 PM